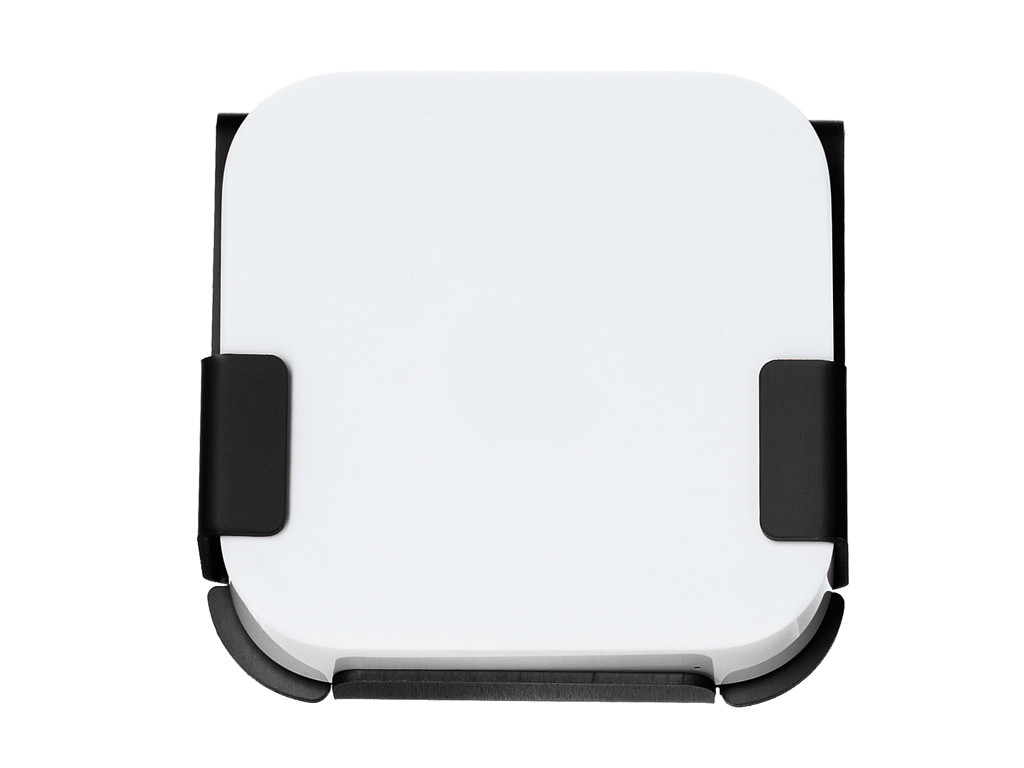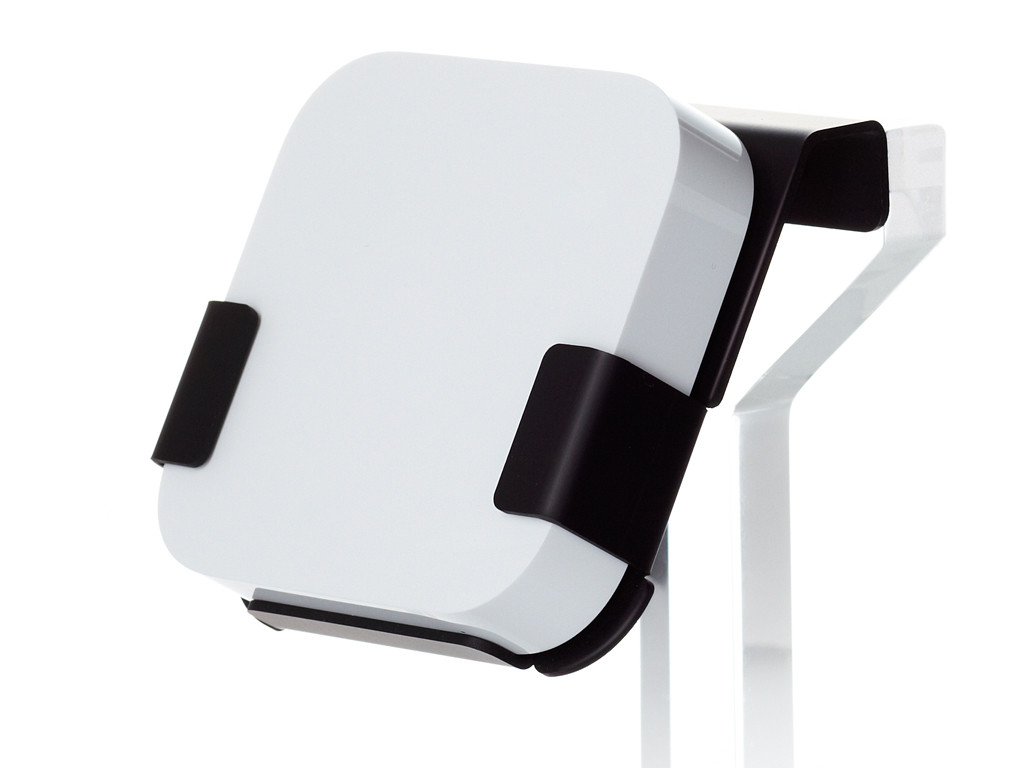 xMount@Airport Express black Wall Mount
Order number:

xm-tv-03_001
xMount@AirPort Express Wall Mounting
Thanks to the AirPort Express your network will become safely wireless: By just a few settings at your iPhone, iPad, iPod touch, Mac and PC you will release your rooms from long cables and from now on stream the music in every room without wires or print from any room absolutely without any cable – and Internet, needless to say, does not require any cable either, always and everywhere.
Such an extent of flexibility requires the Airport Station with the xMount@Airport Express Set having a firm and safe place. For this purpose, the light aluminum holder is mounted at the wall in a safe and easy way and finally the AirPort Station is pushed into the holder in just one step.
xMount@AirPort Express holds the AirPort Station in the 30 degrees angle, so that the Apple design is perfectly accentuated – and its optics or function are not affected by e.g. scratches or damages.
xMount@AirPort Express Wall Holder // Advantages and Features:
Unrivalled, slide-in technology.
Customized for the AirPort Express, accurate to the very last millimetre.
No restriction of the WLAN reception.
The AirPort Express is protected against slipping out.
Made of highest quality aluminium.
Scope of delivery: xMount@AirPort Express, fastening material