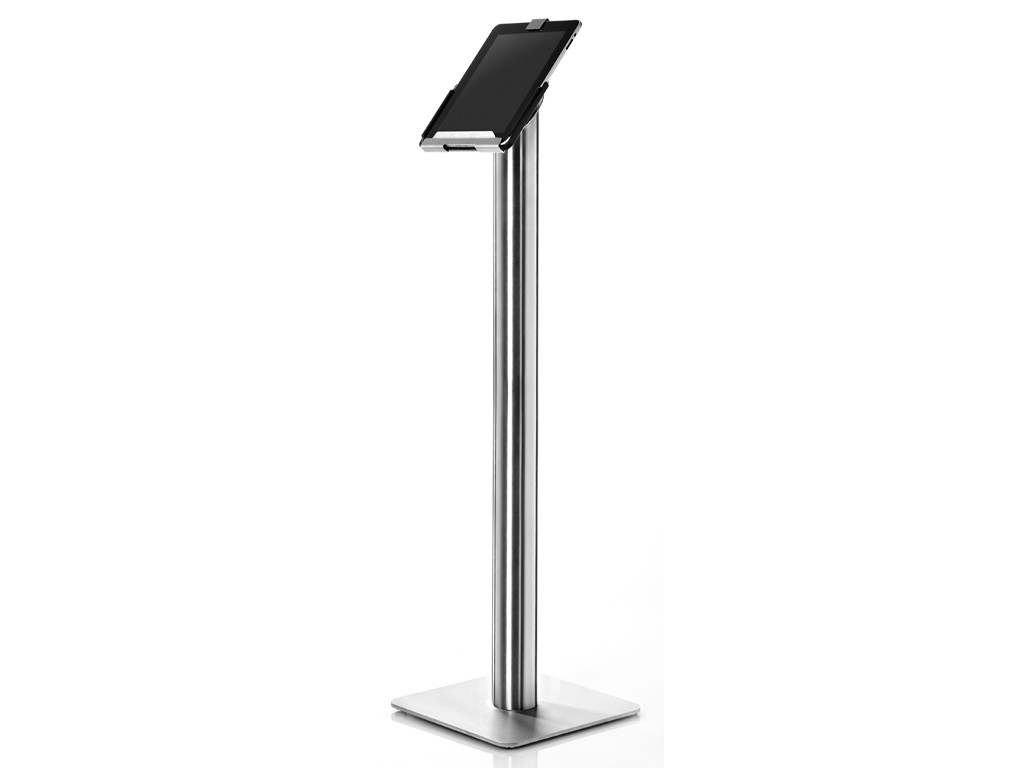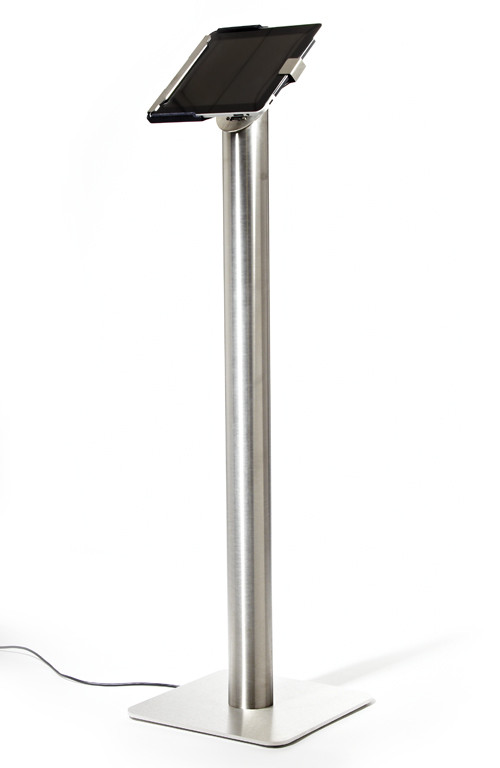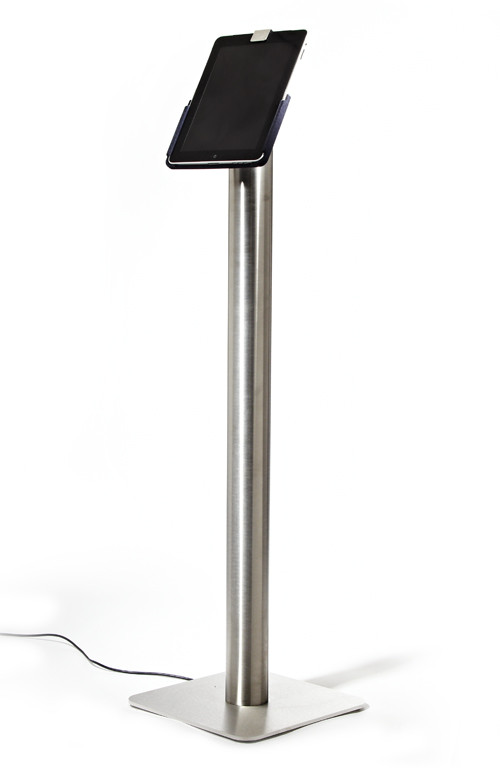 xMount@Stand Energy iPad 1 Floor Stand- with USB Charging Function and Theft Protection
Order number:

xm-Stand-03-iPad1_01
xMount@Stand Energy.
xMount@Stand Energy is the iPad 1 floor stand with USB charger and theft protection. This noble iPad 1 floor stand made from high-quality brush-finished stainless steel does not only look beautiful, but is also clever and practrical: Thanks to the unique integrated USB-charger the iPad 1 is no longer required to be removed for charging. Thus, no additional power supply is needed. xMount@Stand Energy works with the power supply and USB docking cable that comes with your iPad.
This equipment makes the xMount@Stand Energy ideal for being used in a variety of business applications: e.g. at the POS, in museums, boutiques, at trade fairs or in reception areas of companies and institutions. The iPad 1 theft protection protects the iPad 1 from being removed. The theft protection features an Anti-App-Stop allowing playing your presentations uninterruptedly.
Of course, the holder may be used without theft protection as well if requested.
With an optional kit also suitable for iPad 1. Please contact us!
xMount iPad 1 Holder Basis // Advantages and features:
• Protected unique slide-in technology
• Manufactured accurately, fitting to the iPad 1 down to the millimetre.
• All buttons and interfaces remain freely accessible.
• The iPad 1 is securely fixed and cannot disengage accidentally.
• Integrated passive ventilation prevents overheating in case of high
surrounding temperatures.
• ABS plastics free from DEHP
• The iPad 1 holder is flock-coated for protecting your iPad.
xMount iPad 1 Holder mounting system Features:
• The iPad 1 holder can be adjusted vertically by 45 degrees in order to
achieve different viewing angles.
• The iPad 1 holder can be rotated around its vertical axis
by 360 degrees.
• The ideal setting can be fixed by means of a set screw.
• Integrated USB charger function
• The original power supply and the USB docking cable can be used.
• iPad 1 anti-theft protection
• Anti-App-Stop protection inclusive
• Height of the iPad floor stand: 110 cm (43.31")
• Width and depth of the floor stand: 30 cm x 30 cm (11.8" x 11.8")
Scope of delivery: xMount stand Energy, xMount Basis and iPad anti-theft protection