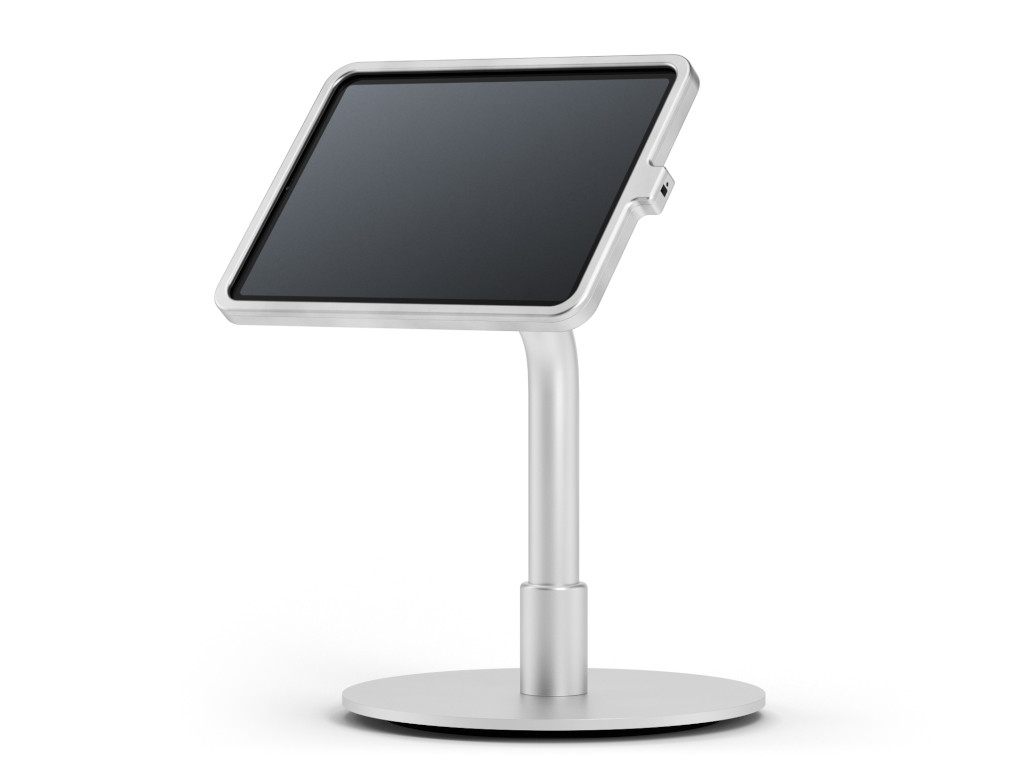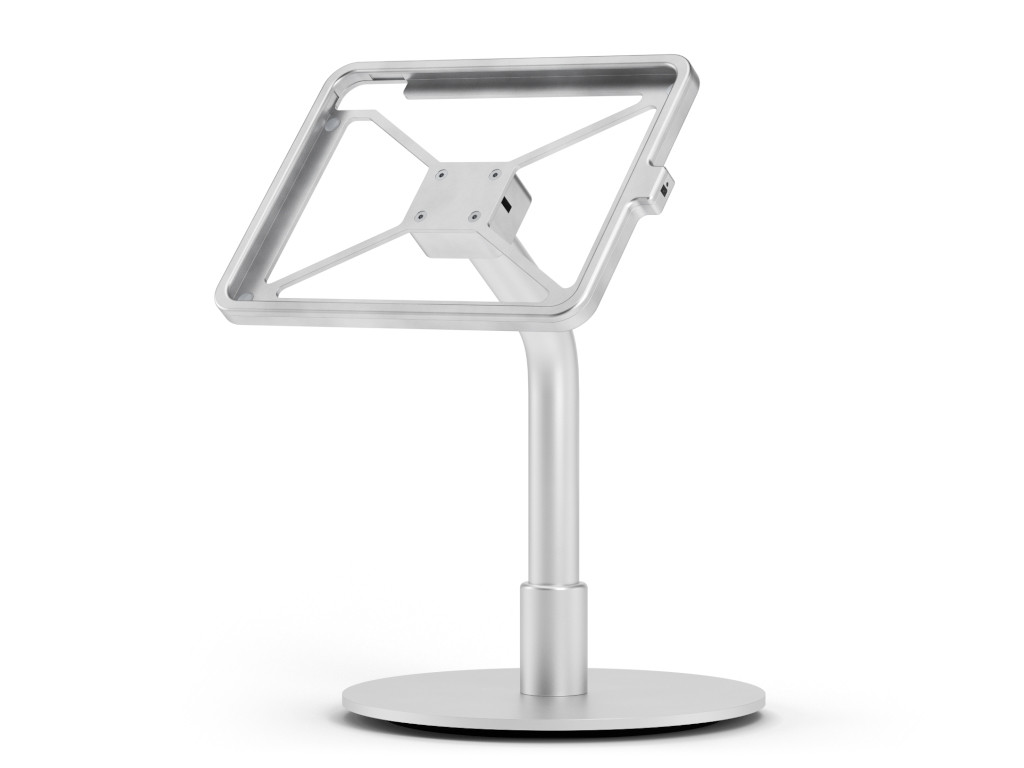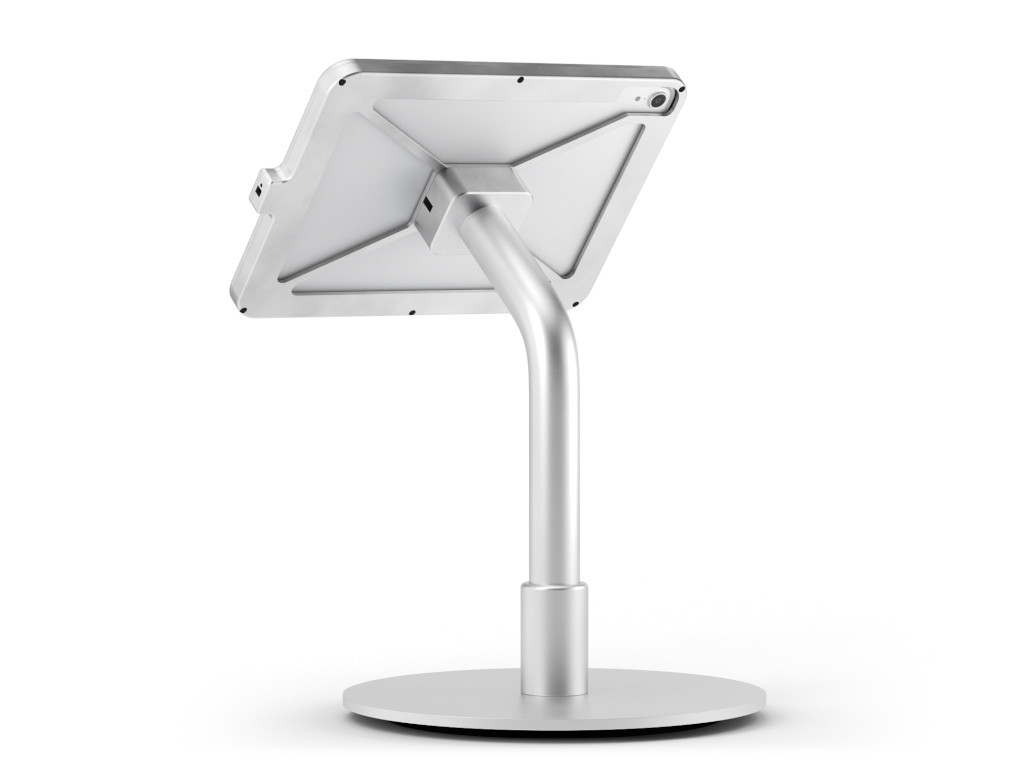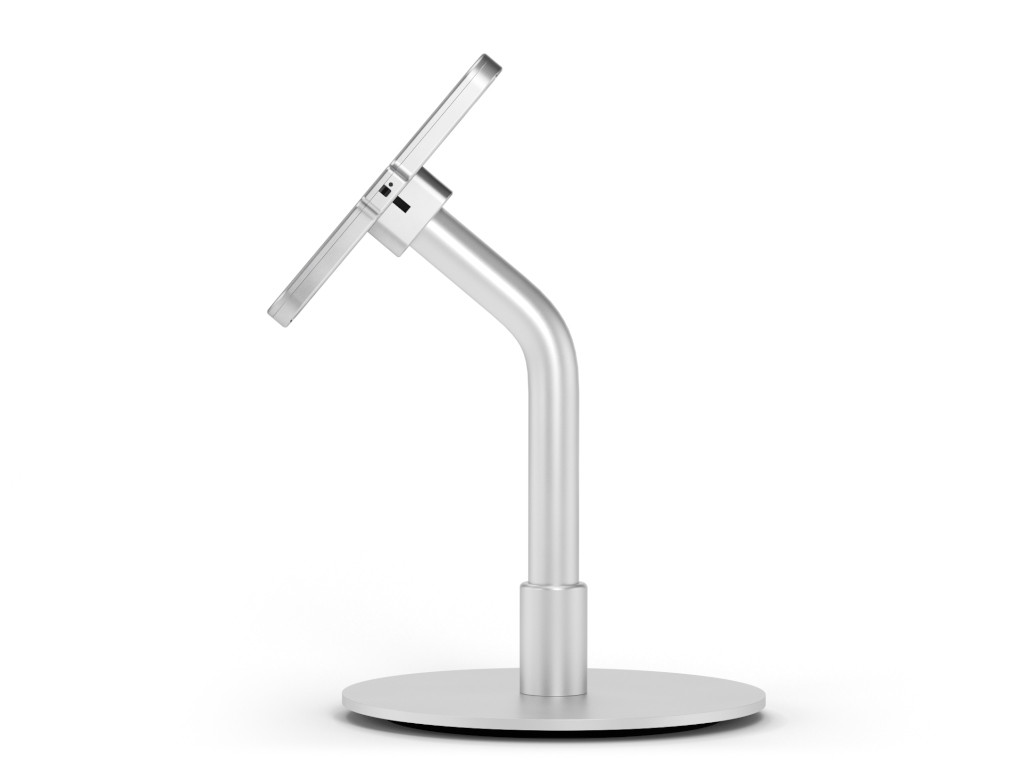 xMount@Counter iPad 10 Desk Mount with iPad 10 anti-theft device
Order number:

xm-desk-10-iPad-10_001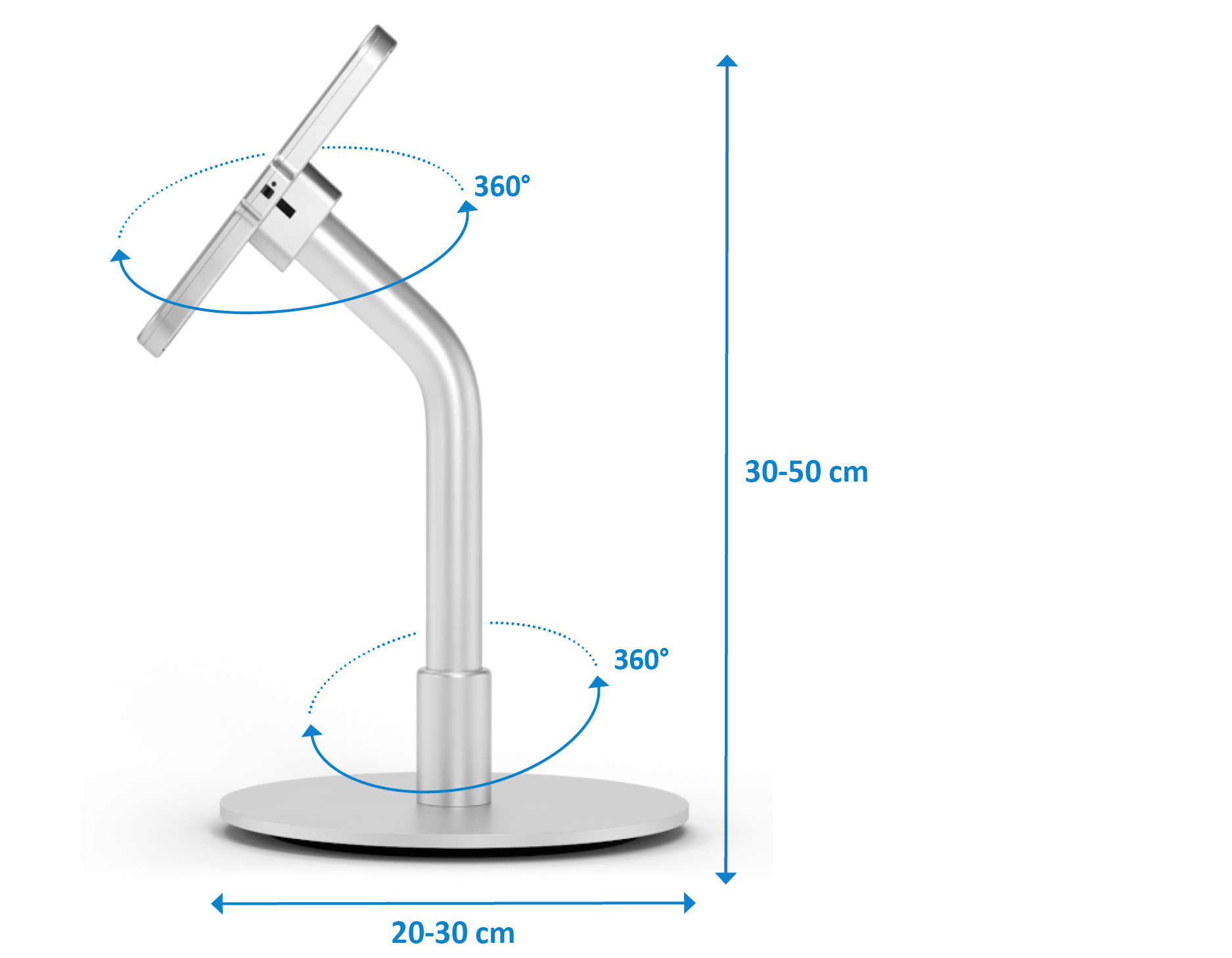 xMount@Counter iPad 10,2 Desk Mount with iPad 10,2 anti-theft device
With xMount@Counter you used your iPad 10,2 as a POS system in the sales room or as a terminal at trade fairs. The xMount@Counter keeps an eye on the iPad 10,2 for you and your customers with maximum security. The iPad 10,2 theft protection ensures that the iPad 10,2 stays where it is and secures the presentation process with the optionally hidden home button. The internal power supply ensures that the iPad 10,2 in the working day does not run out of steam and is constantly available.
The xMount Frame-Base is what we call the base in which the iPad 10,2 is kept theft-proof and protected from one block of milled, sandblasted and high-quality anodized aluminum. It ensures passive ventilation and does not interfere with WiFi or Bluetooth. All buttons and interfaces are hidden so that they are not visible to the user, but the owner can be reached. The home button is either hidden or freely accessible please select whether applications should be terminated by the user or not. The power connection is made using Lightningkabel which is integrated in the base and is thus protected against interruption and theft.
The xMount@Counter iPad 10,2 table and counter holder has a solid and secure stand with its heavy foot of about 6 kg on your counter / table, but it is possible to remove the foot and screw the stand invisible directly by means of threaded screws, so you get it a very flat design without giving up functions of the iPad 10,2 holder. The complete standpipe can be rotated by 180° and is therefore particularly suitable for POS systems to align the iPad 10,2 from the cashier on the customer. The stand tube is very stable due to its diameter of 30 mm and a wall thickness of 10 mm to prevent vibrations of the iPad 10,2 as this is extremely disturbing in the use. The inner loop power supply ensures that the iPad 10,2 is continuously available without interruption. The iPad 10,2 itself is 360° adjustable and fixable. The complete iPad 10,2 counter stand is made of aluminum sandblasted and anodised.
xMount iPad 10,2 Frame-Base // Features and Benefits:
Made of high quality aluminum
For the iPad 10,2 millimeter and made to fit.
All buttons and interfaces are hidden but accessible.
The integrated passive ventilation prevents overheating.
Optionally hidden homebutton
Connector freely accessible.
xMount iPad 10,2 Table Stand // Features and Benefits:
iPad 10,2 holder is infinitely adjustable by 360 °
iPad 10,2 holder with standpipe rotatable through 180 °
integrated charging function
iPad 10,2 anti-theft device
6kg foot
Height max. 50 cm, width 30 cm, depth 30 cm
Scope of delivery: xMount @ Counter incl. Charging cable