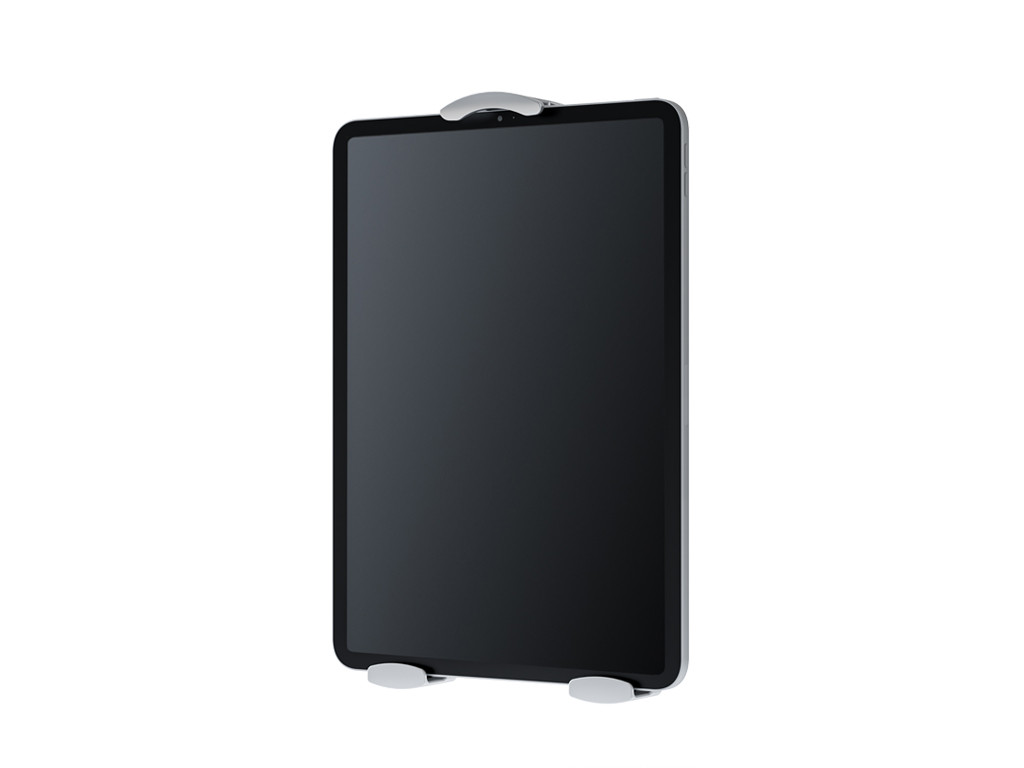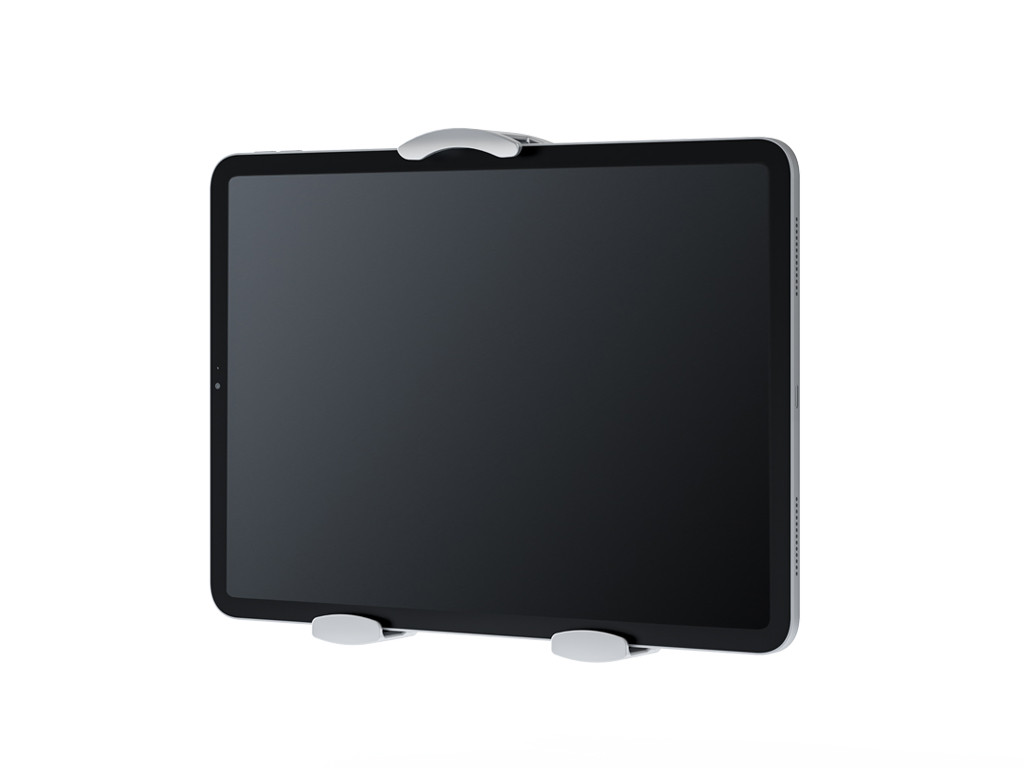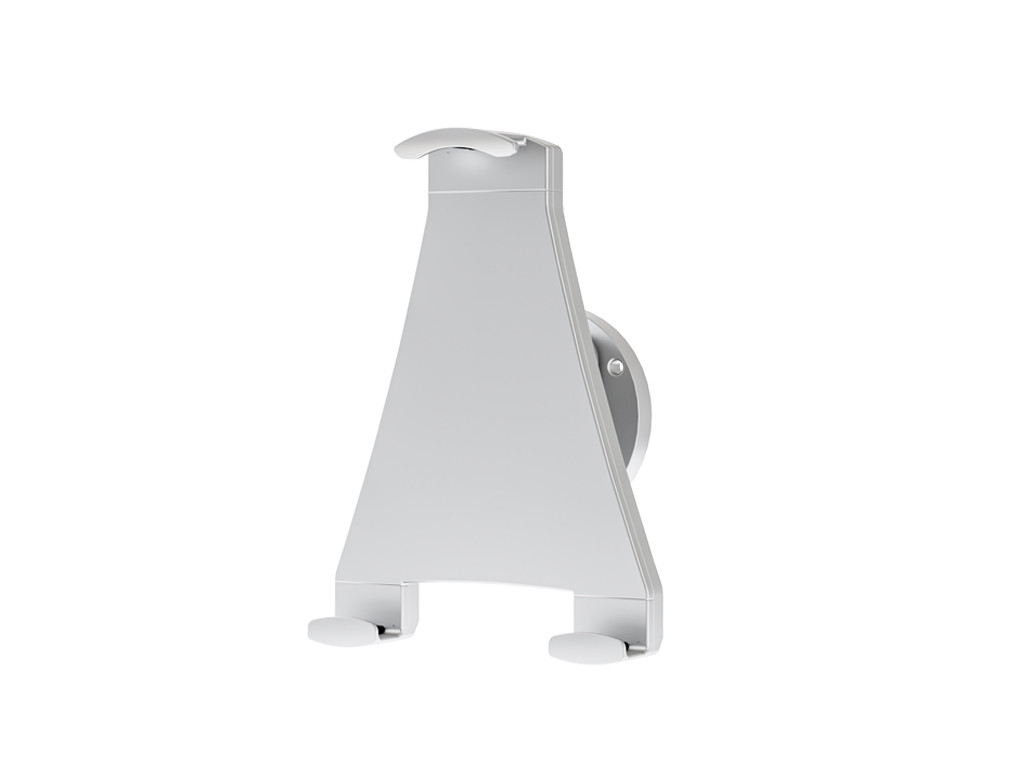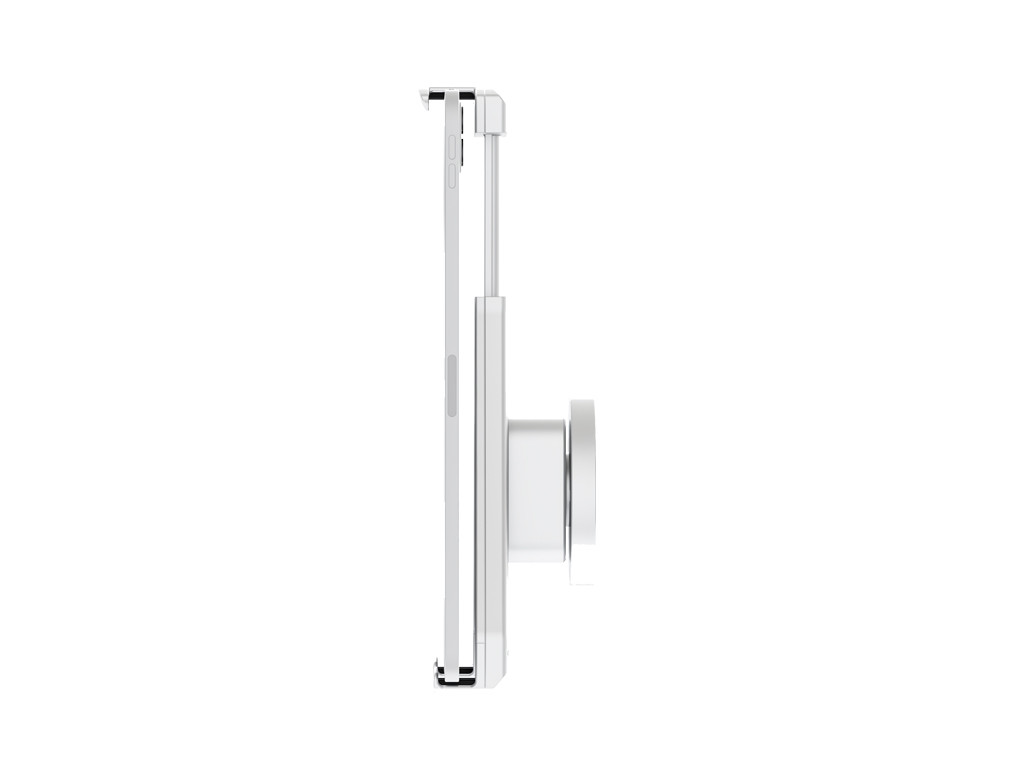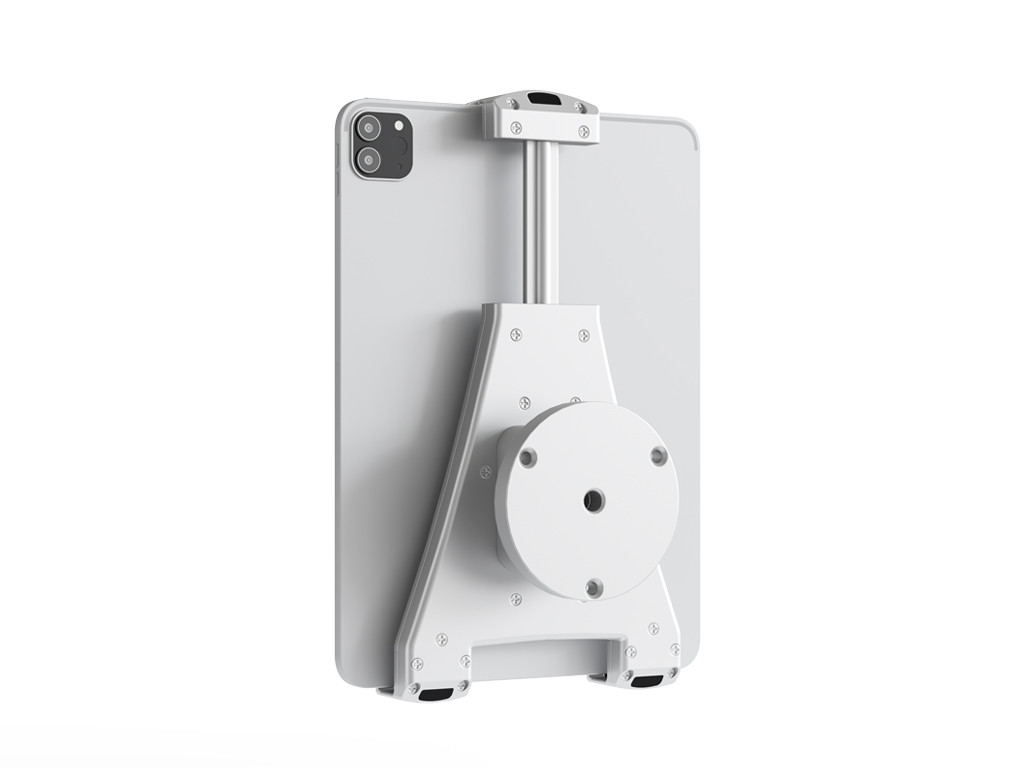 xMount@Wall allround - iPad wall mount 360° rotatable for all iPads
Order number:

xm-Wall-01-iPad-uni_006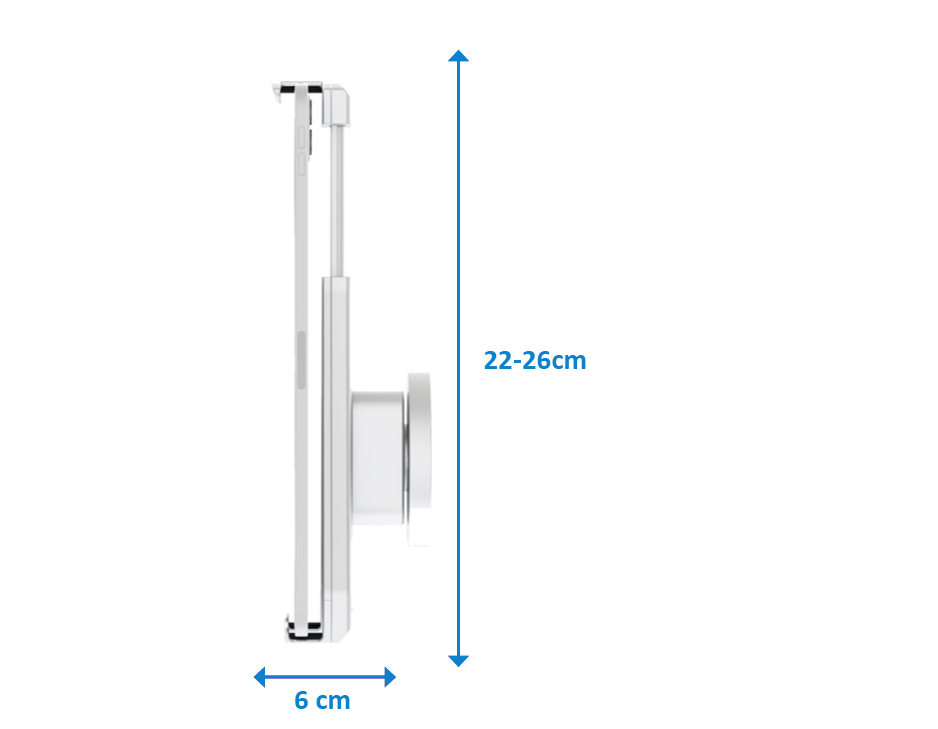 Fits iPad and other tablet models with 7.9" to 12.9" displays.
iPad mini 1-6 (2012-2021)
iPad Air 1-5 (2013-2022)
iPad 9,7" (2015-2018)
iPad Pro 10,5" (2017)
iPad 10,2" (2019-2021)
iPad Pro 11" (2018-2022)
iPad Pro 12,9" (2018-2022)
xMount@Wall allround - Stylishly Secures and Presents the iPad on Any Wall
With xMount@Wall allround, you can give your iPad a permanent and elegant place on the wall, whether it's in the office, the salesroom, at trade shows, in museums, or at the point of sale. This innovative wall mount ensures continuous use of the iPad while showcasing it in style.
The installation is quick and easy, making this space-saving mount ideal for effortless iPad operation.
The xMount Spring-Base, our specially designed base, securely holds and protects your iPad. It is crafted from high-quality, sandblasted, and anodized aluminum, allowing for passive cooling without affecting the Wi-Fi or Bluetooth connection. All buttons and ports of the iPad remain easily accessible. Thanks to the strong spring tension, your iPad stays securely in the desired position, and the built-in inserts protect it from potential scratches caused by the aluminum. If you use an iPad cover, the bumpers can be easily removed at any time. The mount is compatible with devices ranging from 140mm to 300mm in width or height.
The xMount@Wall allround iPad wall mount is securely fastened to the wall with three screws. The 360° joint is robustly constructed from metal and equipped with a spring, providing the necessary torque for smooth rotation. Your iPad will be continuously charged, ensuring it is always ready for use.
xMount iPad Spring-Base // Features and Benefits:
Made from high-quality aluminum
Compatible with all iPads from 7.9" to 12.9"
Can be used with or without an iPad cover
All buttons and ports remain easily accessible
Integrated passive ventilation prevents overheating
iPad Wall Mount // Features and Benefits:
360° rotation for flexible positioning
All settings can be locked
Ability to lock in any desired position
Package Contents: xMount iPad Mount Base, Wall Mounting Kit