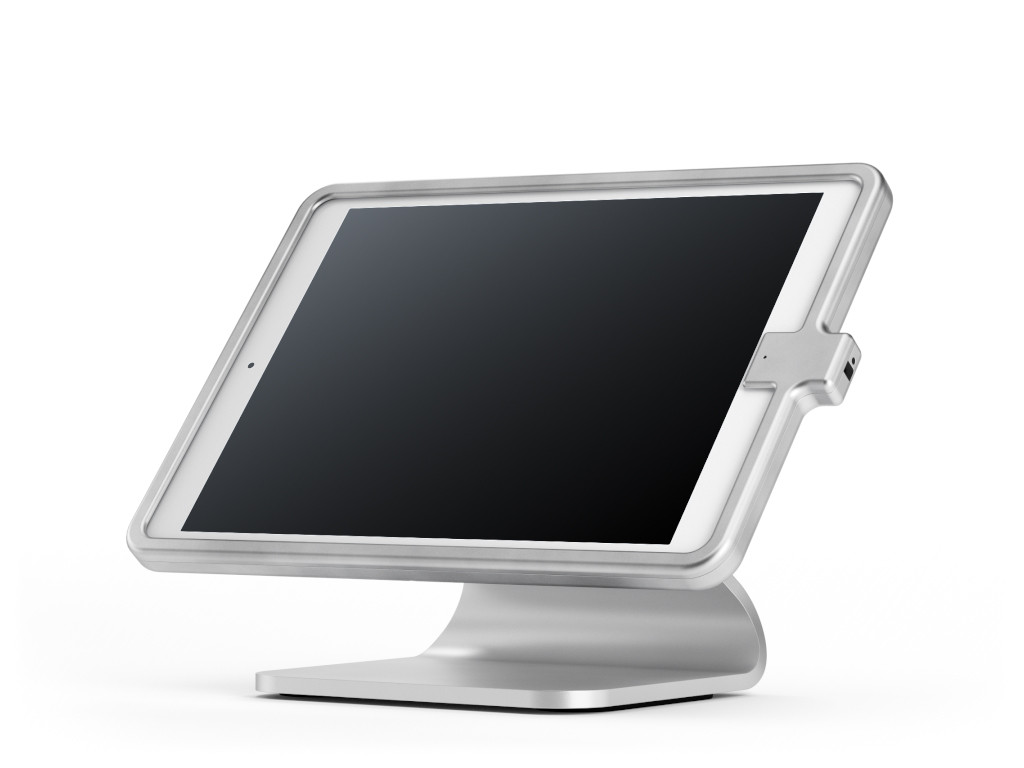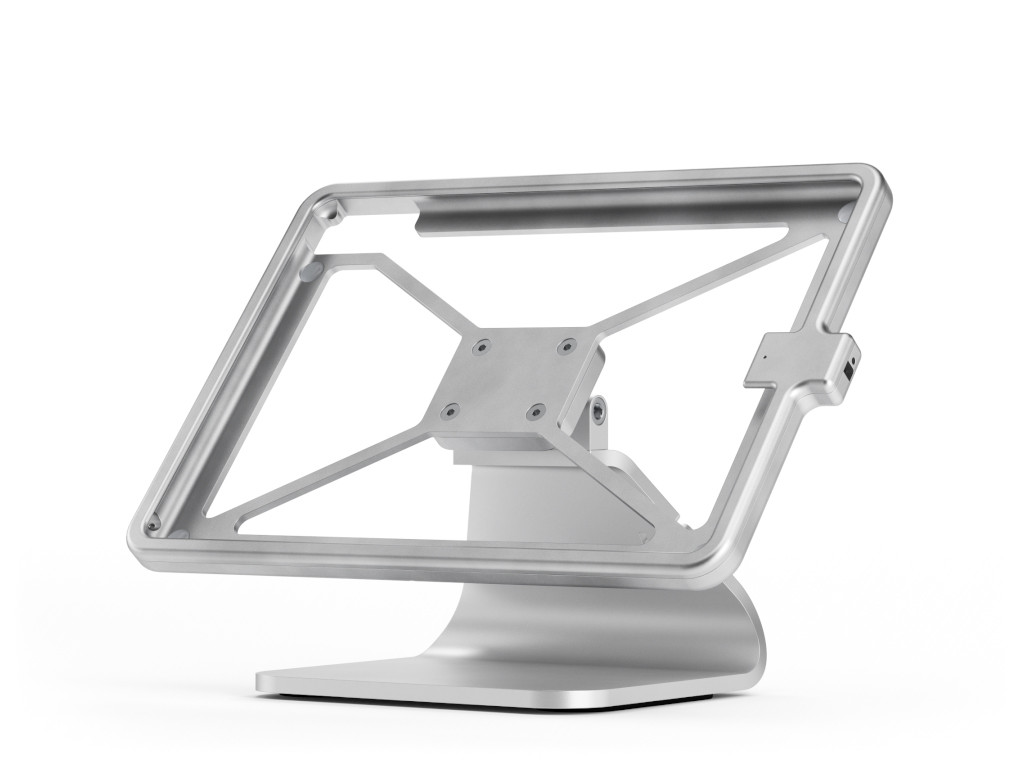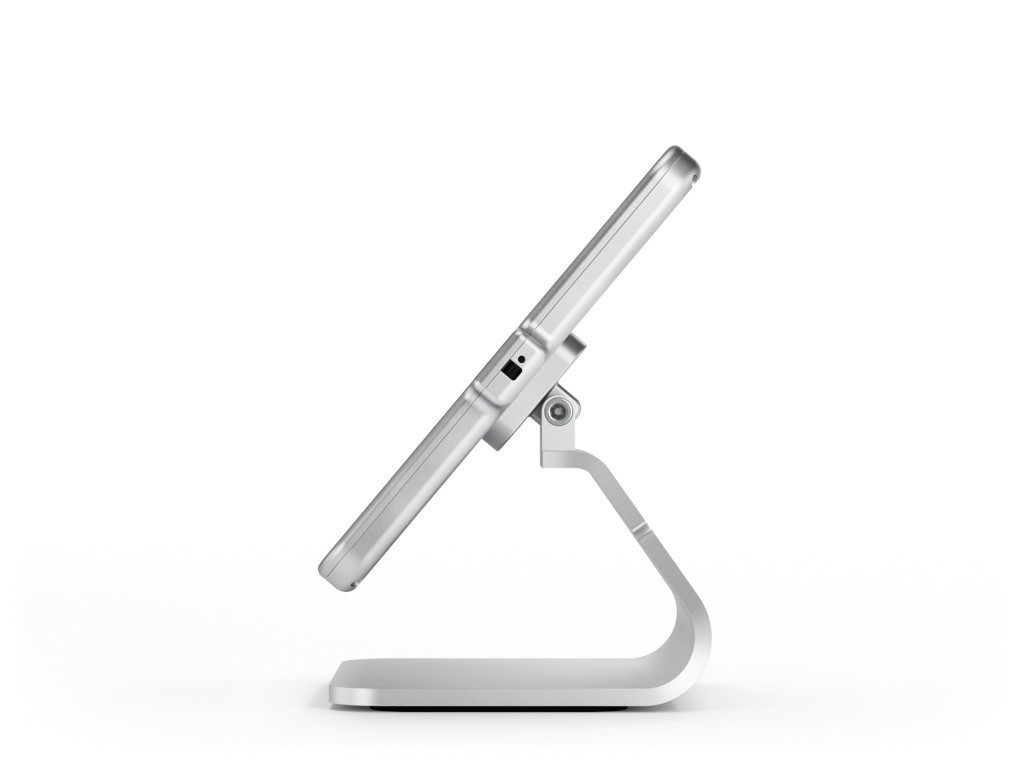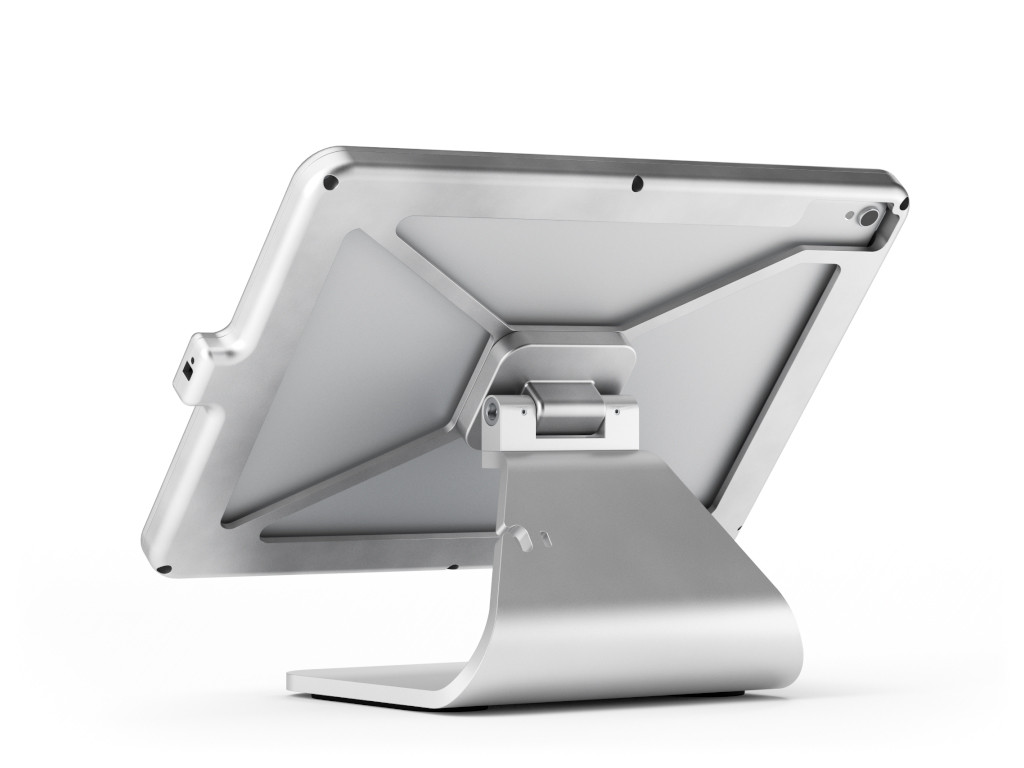 xMount@Table top iPad 2 Table Stand with Anti-Theft Protection
Order number:

xm-Desk-06-iPad2-3-4_02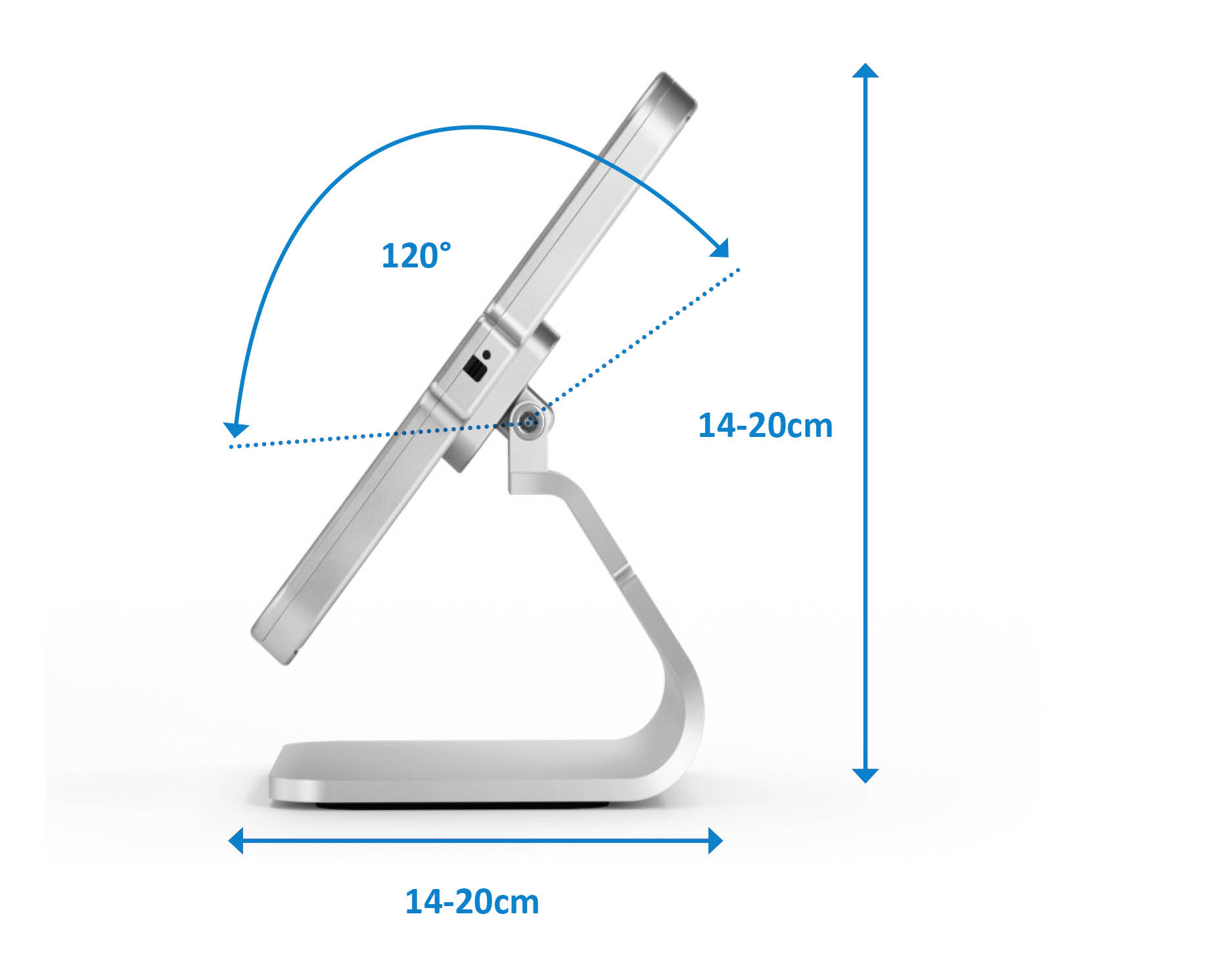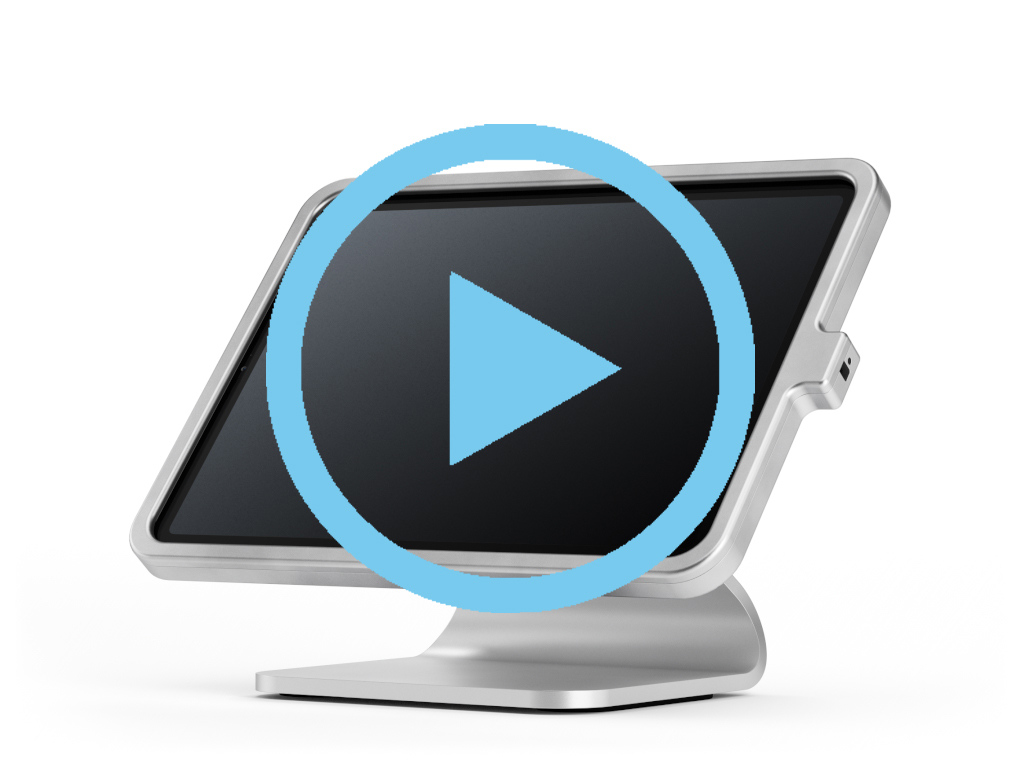 360°
xMount@Table top iPad 2 table stand with anti-theft protection.
On the way, the iPad 2 is really unbeatable: Always everything in view, always everything ready to hand information, pictures and the Internet anyway.
You cannot imagine doing without such a high degree of flexibility even in the salesroom or at the trade fair why should you?!
xMount@Table top makes a safe mounting now as easy as expected by the iPad 2 and as beautiful as known from Apple: Convert your iPad 2 into a stable multi-media tool in a high-quality Apple design in just a few steps. This does not just become your iPad 2 an inherent part of your application, but probably also the most beautiful one.
But in any case the safest one.
Because using xMount@Table top your iPad 2 is held in an aluminum frame securely mounted at the base. Nevertheless, there is enough scope left for the optimal setting angle of the iPad 2. A steel cable loop anchored at the carrier provides for additional stability. The charging cable plugged in constantly loads the iPad 2 and the hidden home button provides for the requested process of the application.
By the way, the high-quality design and the safe handling is no accident: every xMount@Table top is hand-milled from a single aluminum block for the most beautiful and safest iPad 2 of all time.

xMount@Table top is designed for the iPad 2, iPad 3 and iPad 4.
xMount Hands ON iPad 2 Holder Basis // Advantages and Features:
• Perfect for the safe business application of your iPad, with covering of the home button
• Made of high-quality aluminum in a block, interfaces and loading functions may be used without problems, but are hidden for the user.
• Guaranteed accuracy of fit in the typical Apple design for the iPad 2, 3 and 4
• Easy and fast to mount, with adjustable 40° viewing angle in landscape format
• With comprehensive threefold anti-theft protection: aluminum frame, fixed mounting with steel rope, additional Kensington Lock
• The integrated passive ventilation avoids overheating in the event of high temperatures.
• Inclusive of anti-app-stop.
• Available in the colors white and aluminum
Scope of delivery: xMount@Table top iPad 2 anti-theft protection, steel rope, 1m docking cable.