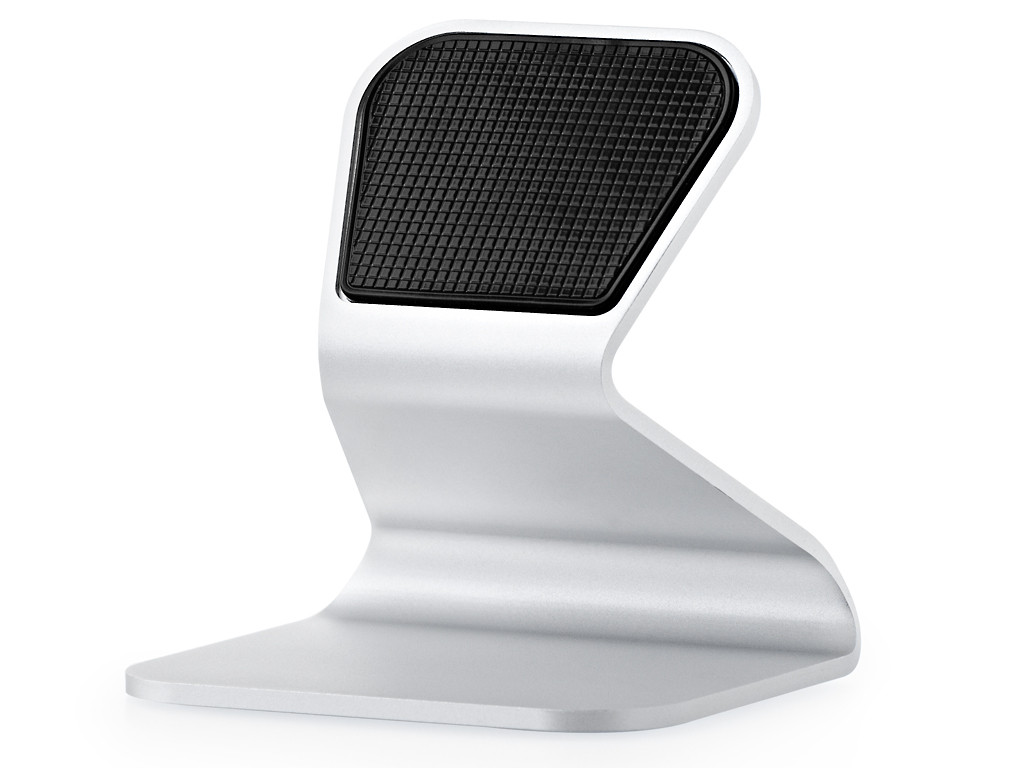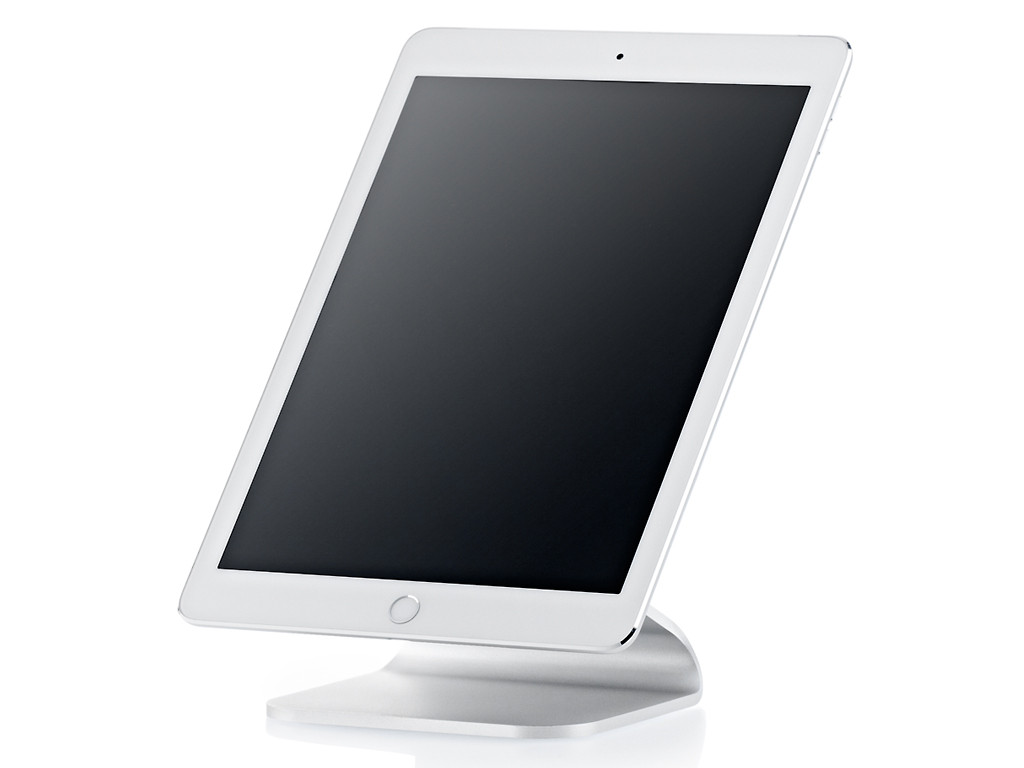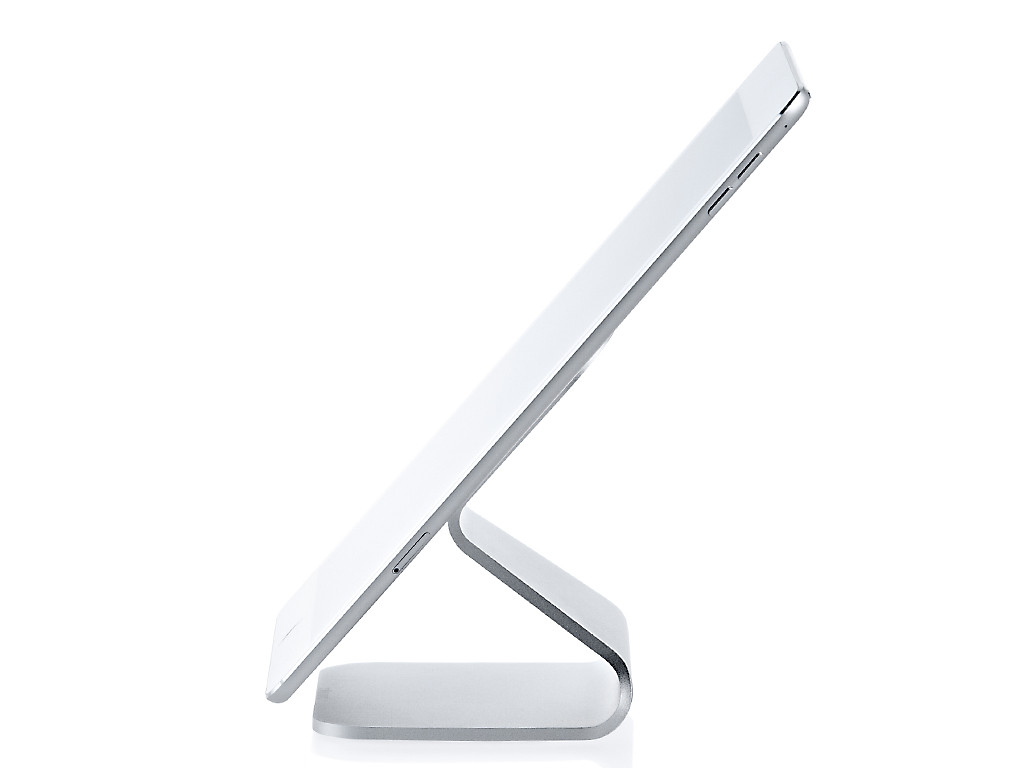 xMount@Static iPad 4 table stand
Order number:

xm-desk-08-iPad_007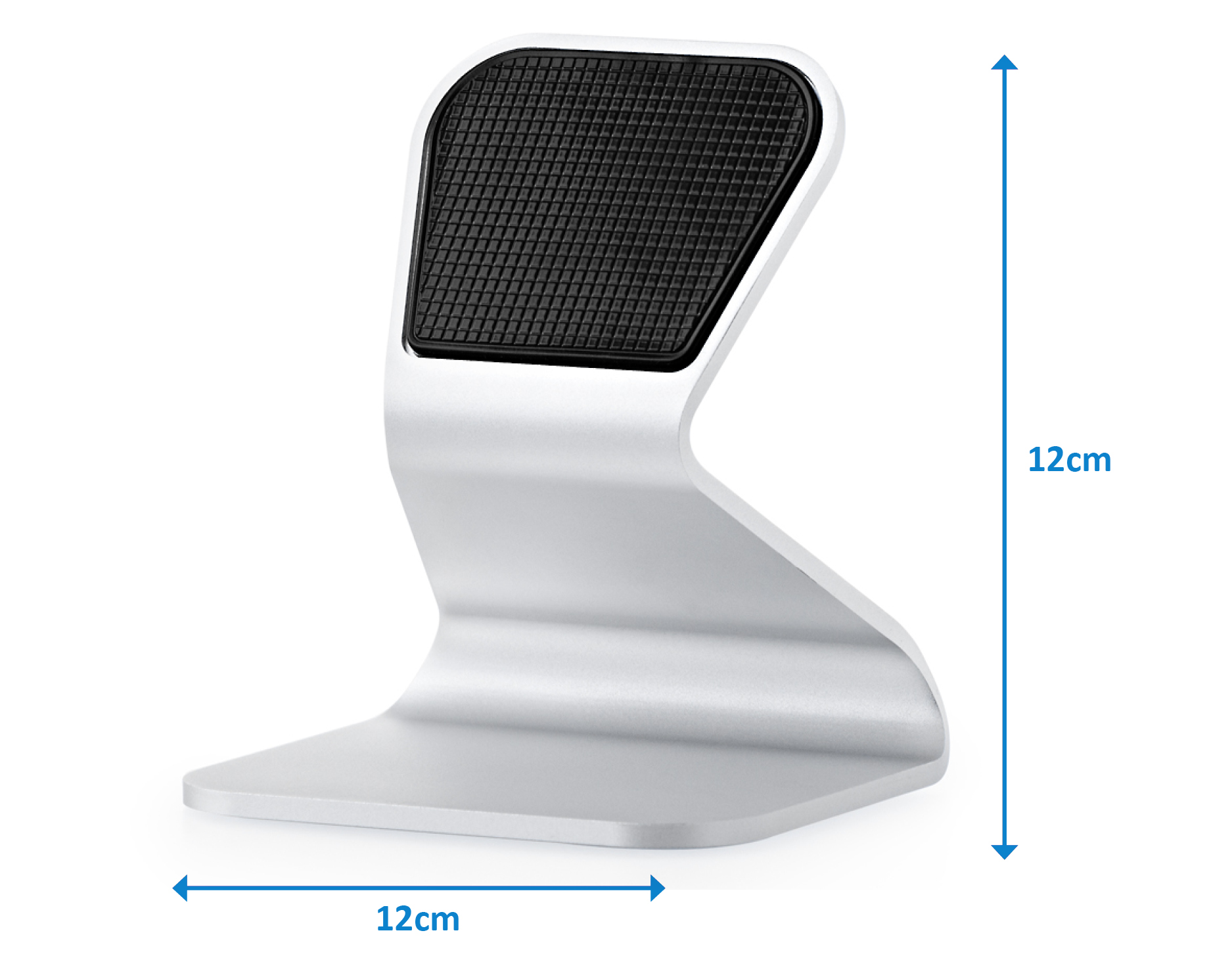 xMount@Static iPad Table Stand
xMount Static is the design iPad stand reduced up to the most essential. With its gel adhesive feet the smart aluminum stand sticks to every surface. The iPad itself is pressed on a similar adhesion-retained plate. So you can place it on any table or counter, but also remove it again if required to hold it in your hands.
The xMount Static is milled from a block of aluminum and you can hold it safely and heavily in your hand. There are two gel adhesive pads applied under the foot. Their adhesive effect provides for the iPad stand sticking safe and powerful at every table surface – like the feet of a gecko. So it is impossible to dislocate or even throw the stand from the table in the hectic workaday life. And nevertheless: A stout-hearted lifting is sufficient for loosening the xMount Static and for positioning it at another place without leaving any residue.
Also the iPad is mounted on the xMount Static via an adhesive surface. And once the iPad is placed on the bearing surface, it holds safely. The hinge allows for the iPad being adjusted exactly in the angle which allows perfect reading.
So the iPad can be perfectly used at the desk. And in contrast to other stand systems, the iPad can be easily removed from the Static to hold it in your hands if this is more comfortable.
xMount iPad Static // Benefits and features:
Keeps the iPad safely in position
All buttons and interfaces remain freely accessible
Milled from a block of aluminum
Height 17 cm, width 15 cm, depth 13.5 cm
Scope of delivery: xMount@Static iPad