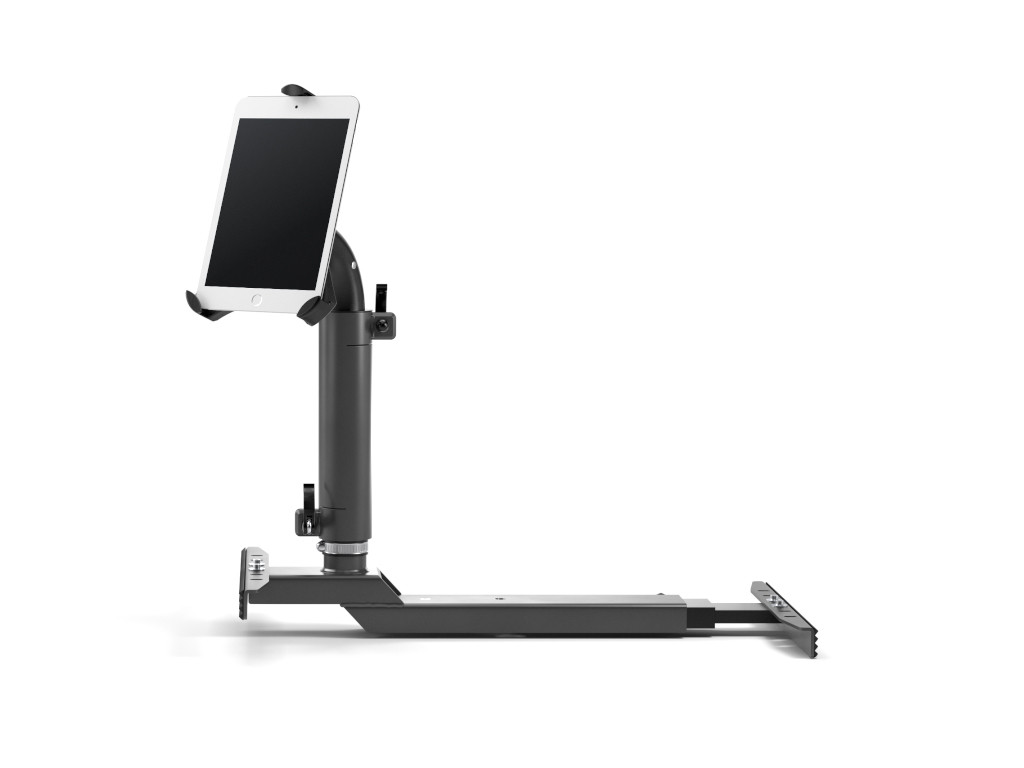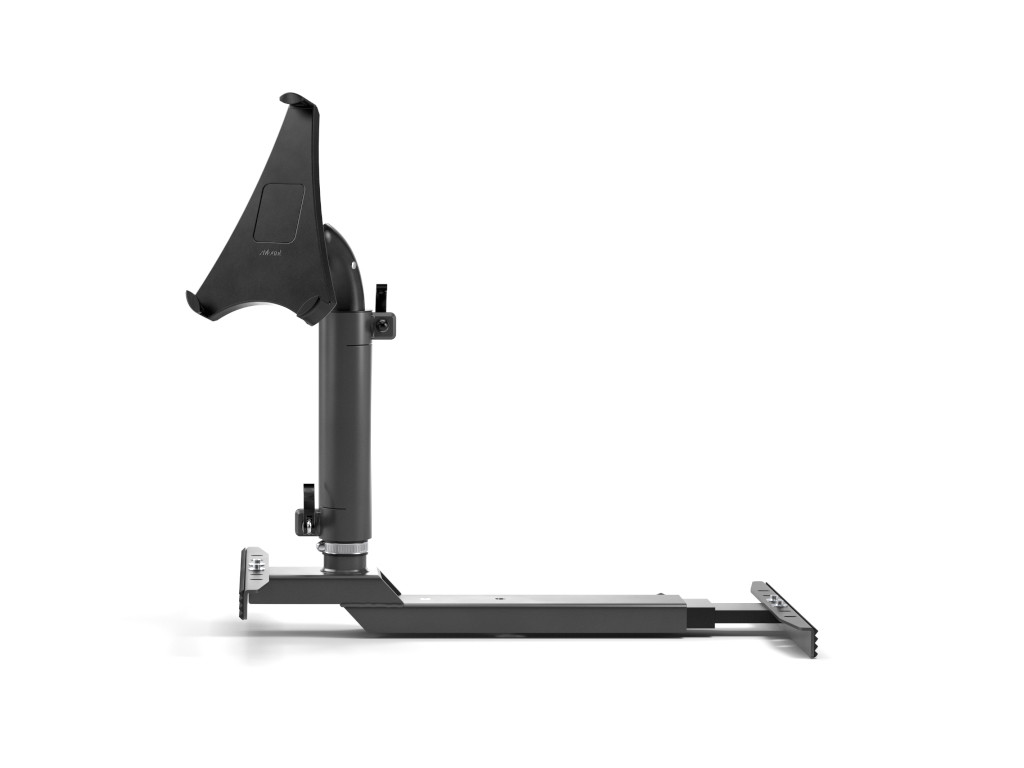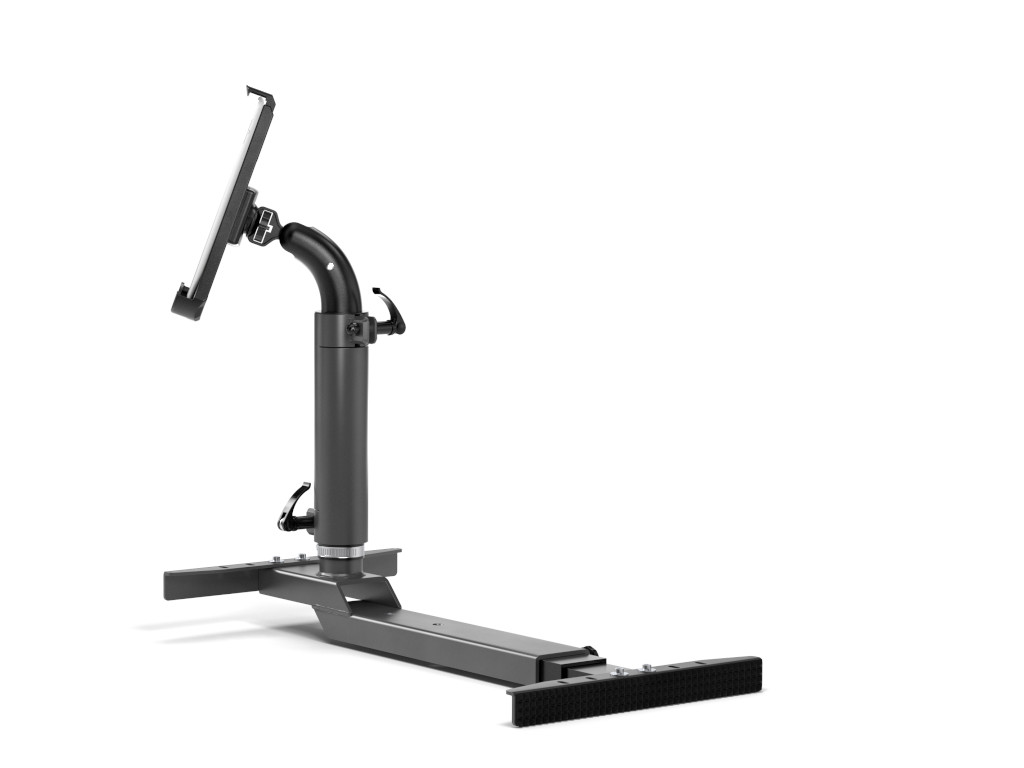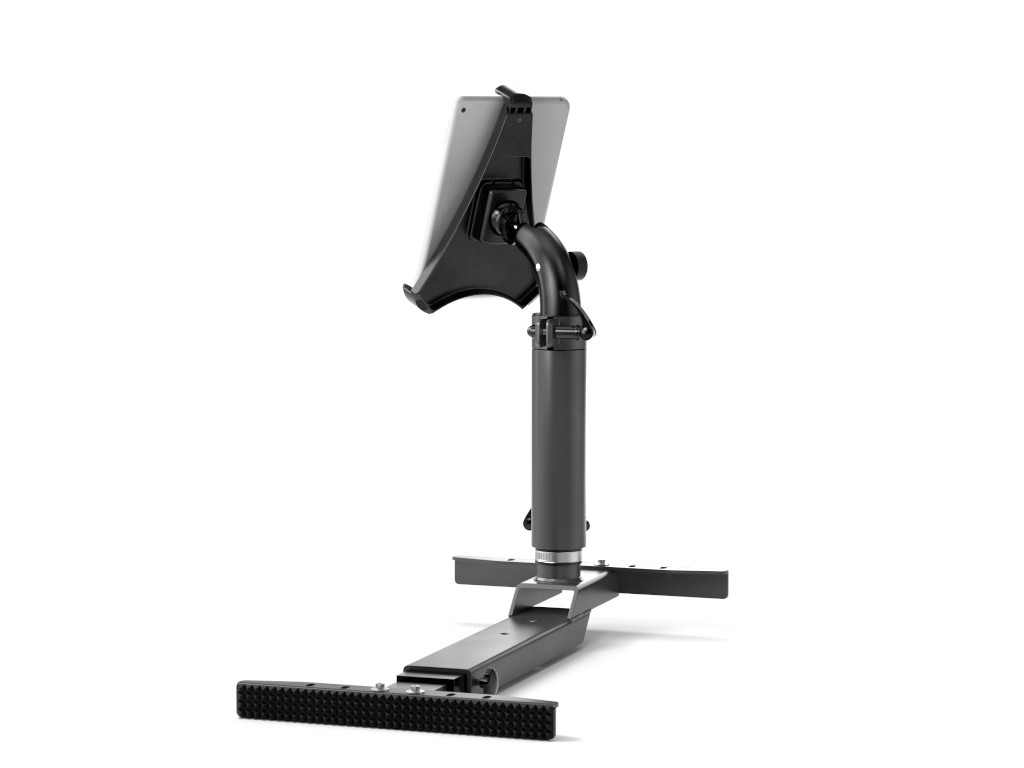 xMount@Professional light iPad mini Car Mount
Order number:

xm-Pro-02-iPadmini_06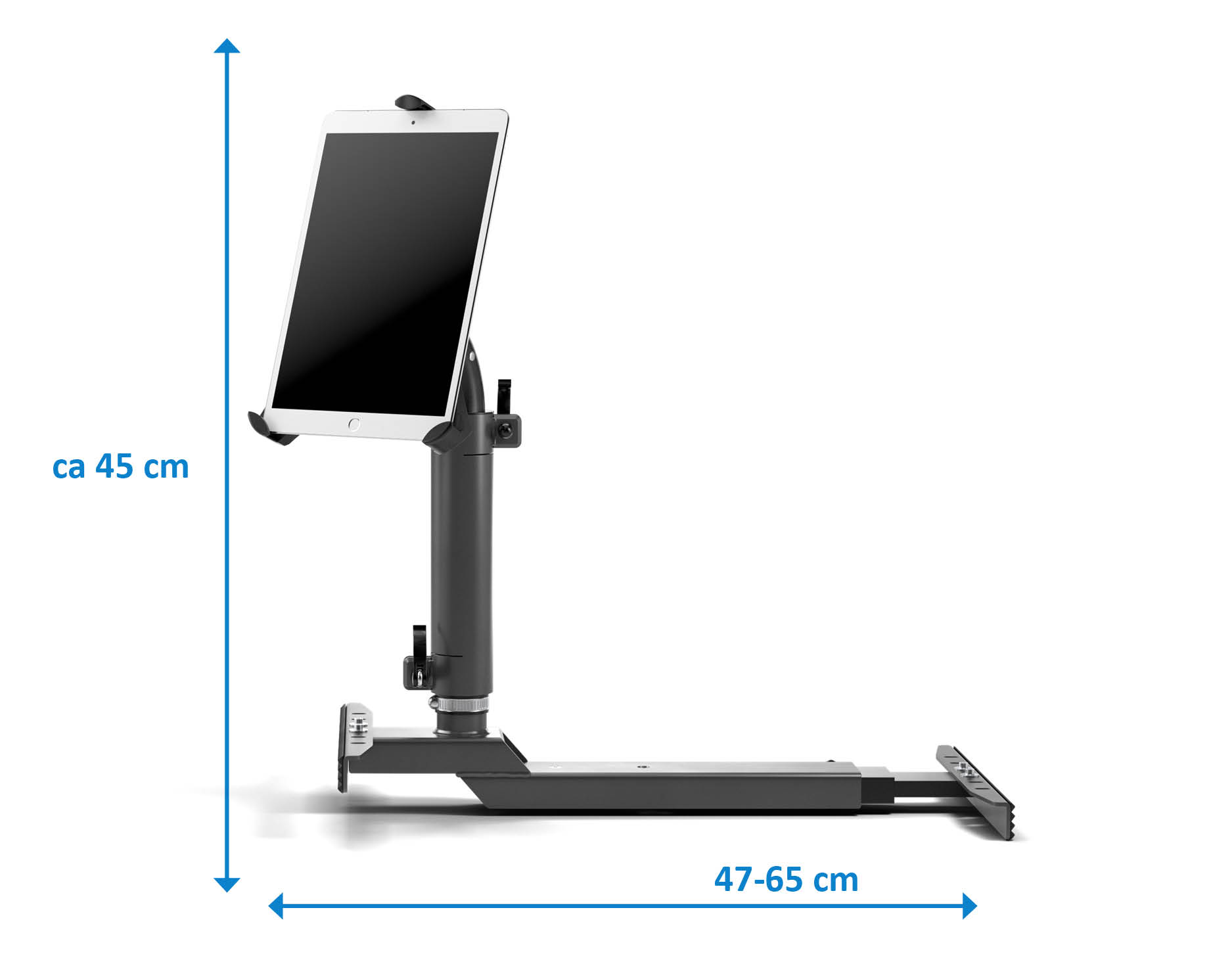 xMount@Professional light.

xMount@Professional light is the customized iPad mini holder for every-day usage in cars or lorries. This most stable iPad mini holder is mounted in the passenger's footwell – absolutely without drilling and screwing, and hence without damaging the car or lorry. The special, patented spreading technology lets you mount this holder in just a few seconds and remove it again – in a manner of speaking it is clamped in the footwell. Thus, xMount@Professional light is also suitable for all professional drivers giving away cars or lorries again at the end of their working day. The difference to the xMount Professional is the material of the ball joint: In the Light version it consists of plastics, in Professional of metal.
xMount iPad mini Holder Basis // Advantages and features:
• Protected unique slide-in technology
• Manufactured accurately fitting to the iPad mini down to the millimetre.
• All buttons and interfaces remain freely accessible.
• The iPad mini is securely fixed and cannot disengage accidentally.
• Integrated passive ventilation prevents overheating in case of high
surrounding temperatures.
• ABS plastics free from DEHP
xMount iPad mini Holder Mounting System // Advantages and features:
• Spreading technology allows mounting the iPad mini holder
without drilling.
• Adjustable for widths of 47 - 65 cm (1.85" to 2.56") between the
engine tunnel and the door sill.
• The pressing forces are controlled by a spring system.
• One-time adjustment of the spreading width.
• Once the basic adjustment is done, the base can be mounted and
removed within ten seconds.
• The vertical tube can be adjusted by 10 cm (3.94")
• For removing the iPad mini holder just pull off the tube from the base.
• The base does not disturb the front passenger.
• In case you will not use the iPad mini holder for a longer time you can take
out the base in a few seconds.
• iPad mini holder infinitely rotatable by 360 degrees.
• The iPad mini holder can be adjusted vertically by 60 degrees in order to
achieve different viewing angles.
• Base rotatable by 360 degrees
• Every position can be fixed with set screws.
Scope of delivery: xMount Base, spreading technology for installation.