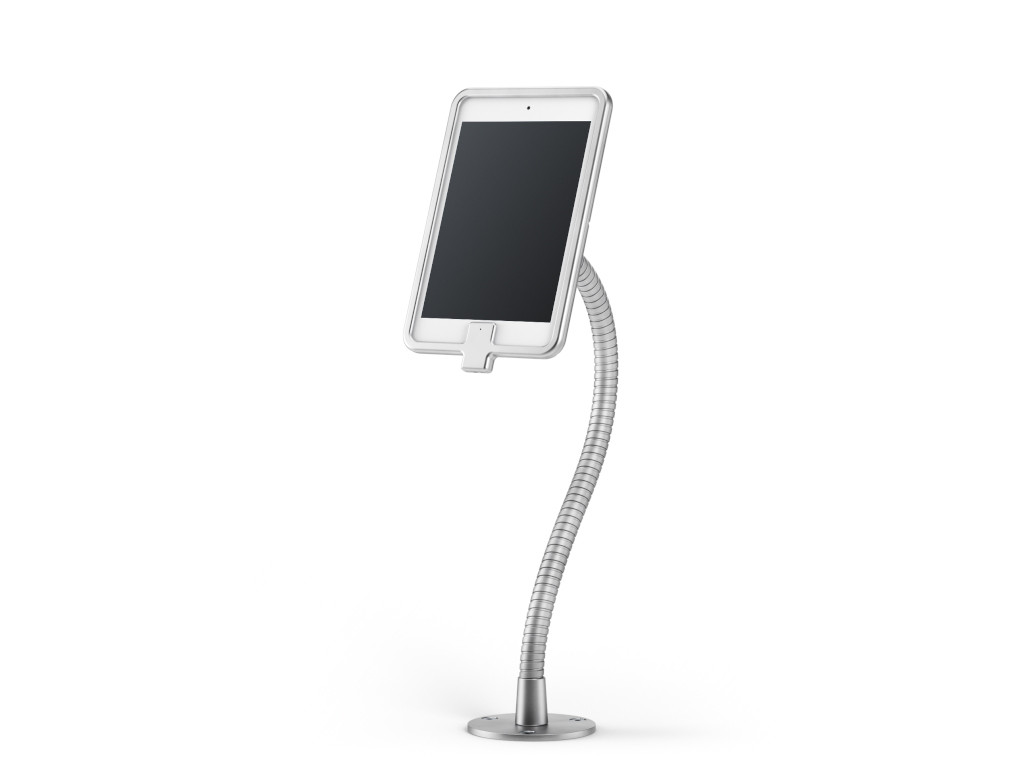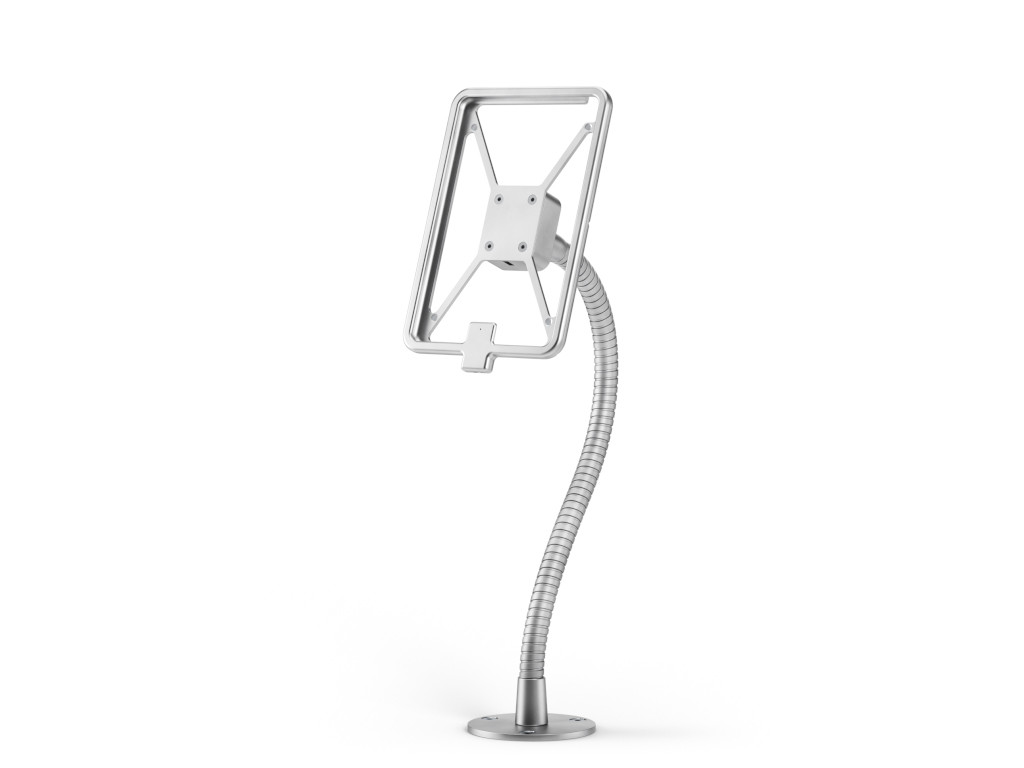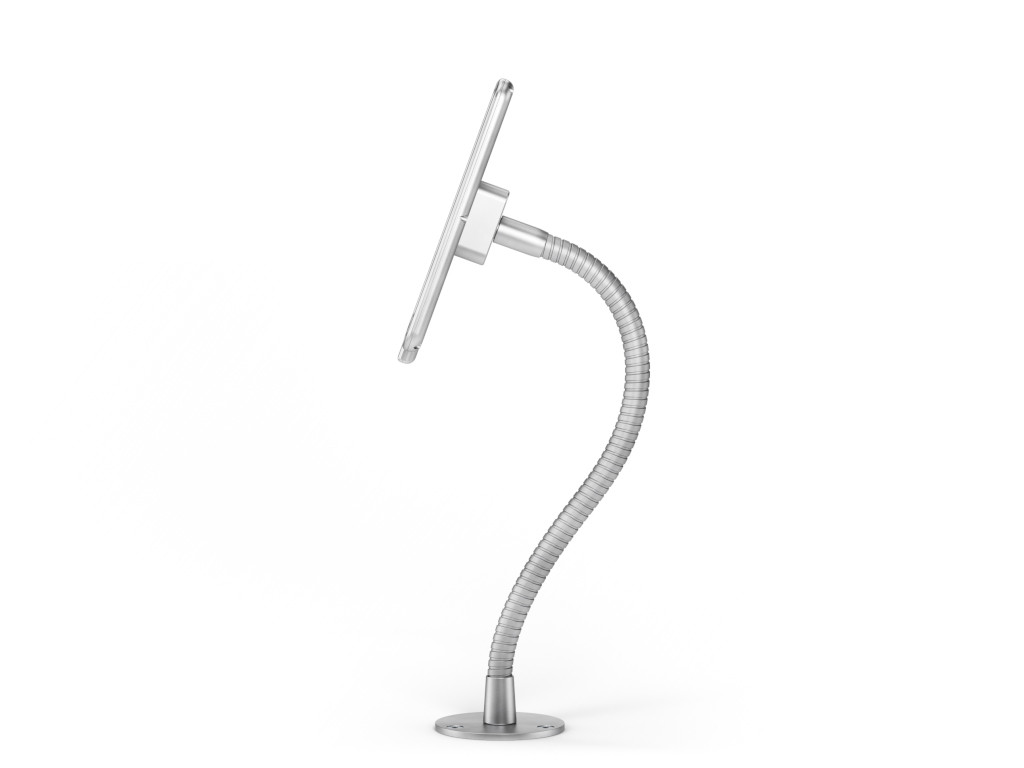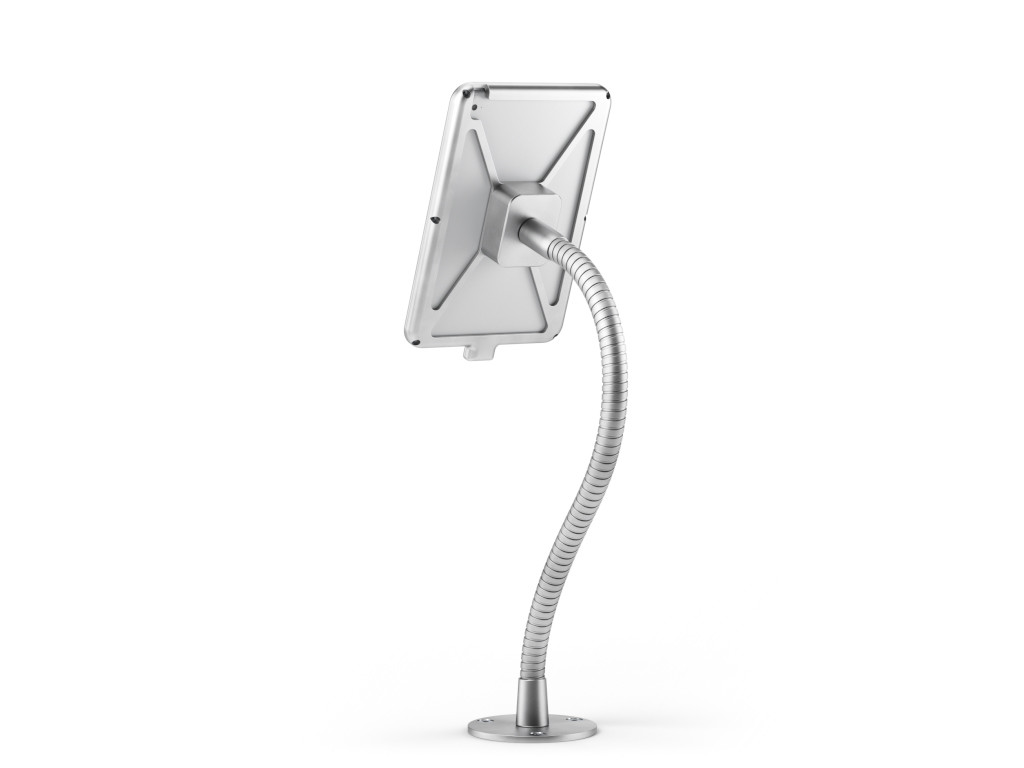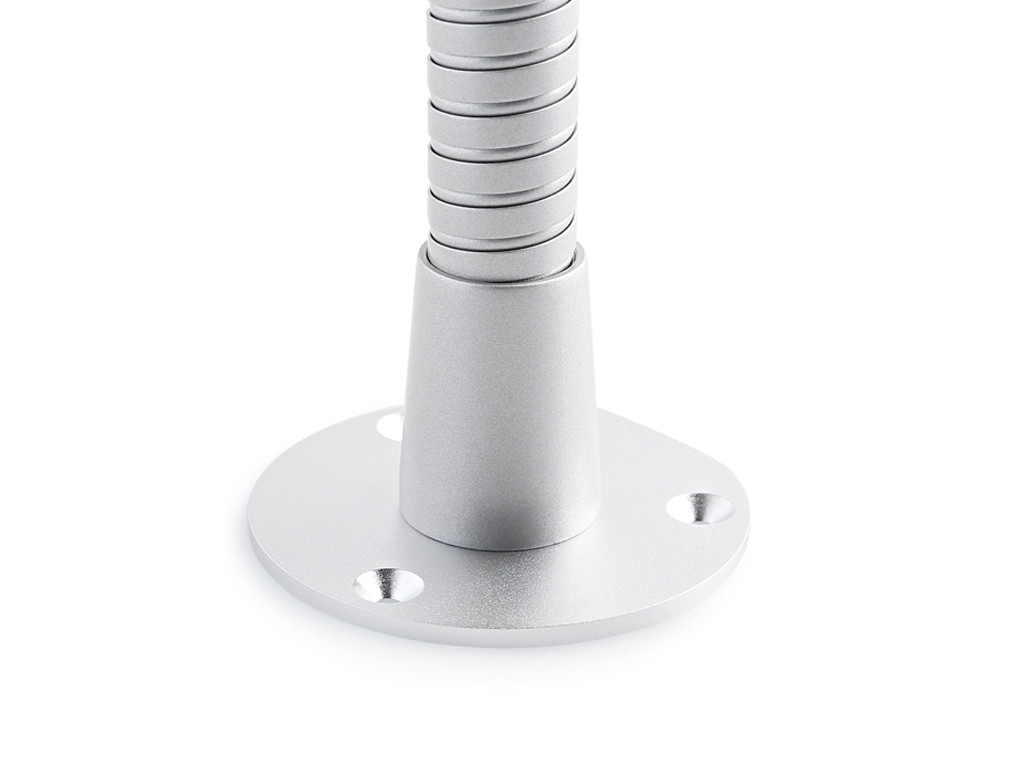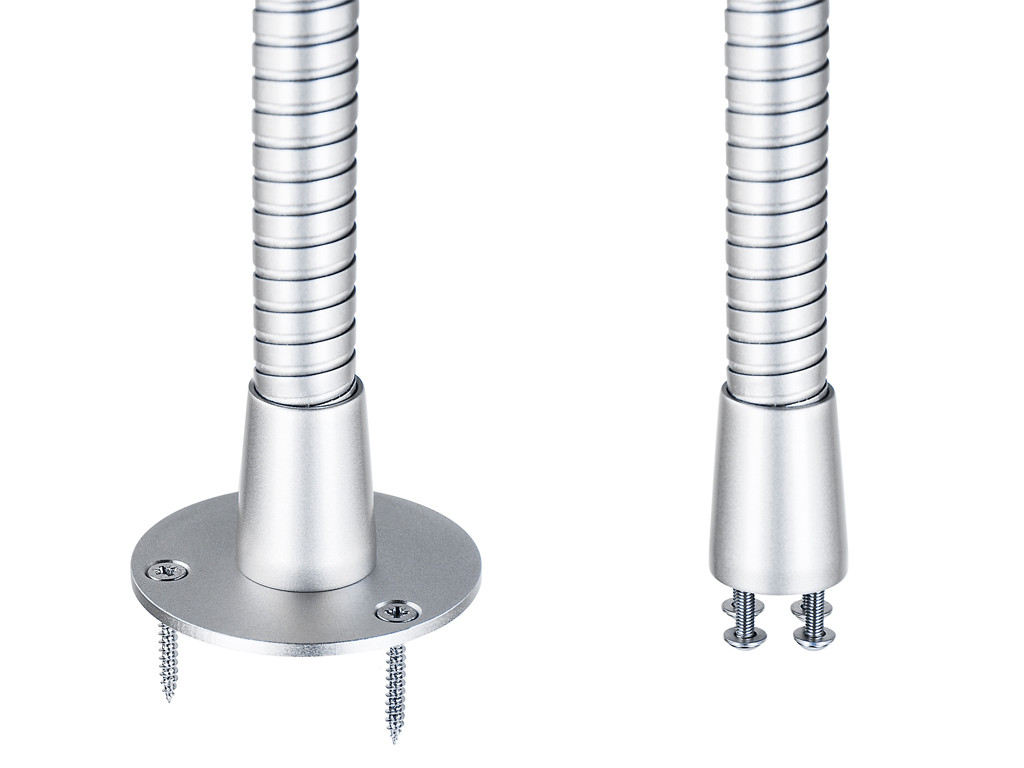 xMount@Desk Secure2 iPad mini Table Holder
Homebutton frei zugänglich (+5 Euro)
Order number:

xm-desk-09-iPadmini_002
xMount@Desk Secure2
With xMount@Desk Secure2, the iPad mini table and counter holder with integrated charging function and theft protection, you fix your iPad mini safely at trade fairs or in waiting rooms and present you image films and presentations. The gooseneck enables almost any imaginable position of the iPad mini4 : e.g. also overhead mounting. Without having to bend the gooseneck, the iPad mini may be turned by 360 degrees and adjusted in the visual angle by 15 degrees. Thanks to the foot of 3.5 kg which was additionally provided with a vacuum cup basis, xMount@Desk provides for a very high stability. Alternatively, the supporting foot may be also tightly screwed, of course.
xMount iPad mini Holder Basis // Advantages and features:
• • Unique, protected slide-in technology.
• Accurately manufactured and customized for the iPad minito the very last millimetre.
• All buttons and interfaces are freely accessible.
• The iPad miniis protected against slipping out.
• The integrated passive ventilation avoids overheating at high temperatures.
• ABS plastics free from DEHP.
xMount@Desk iPad mini Holder // Advantages and features:
• Vibration-free fastening system.
• iPad mini holder infinitely rotatable by 360 degrees.
• iPad mini holder in the vertical visual angle adjustable by 15 degrees.
• Gooseneck is adaptable in any position.
• Position may be fixed using locking screws.
• With iPad mini theft protection.
• Integrated charging cable.
• Plastics free from DEHP.
Scope of delivery: xMount@Desk Secure, xMount Basis.