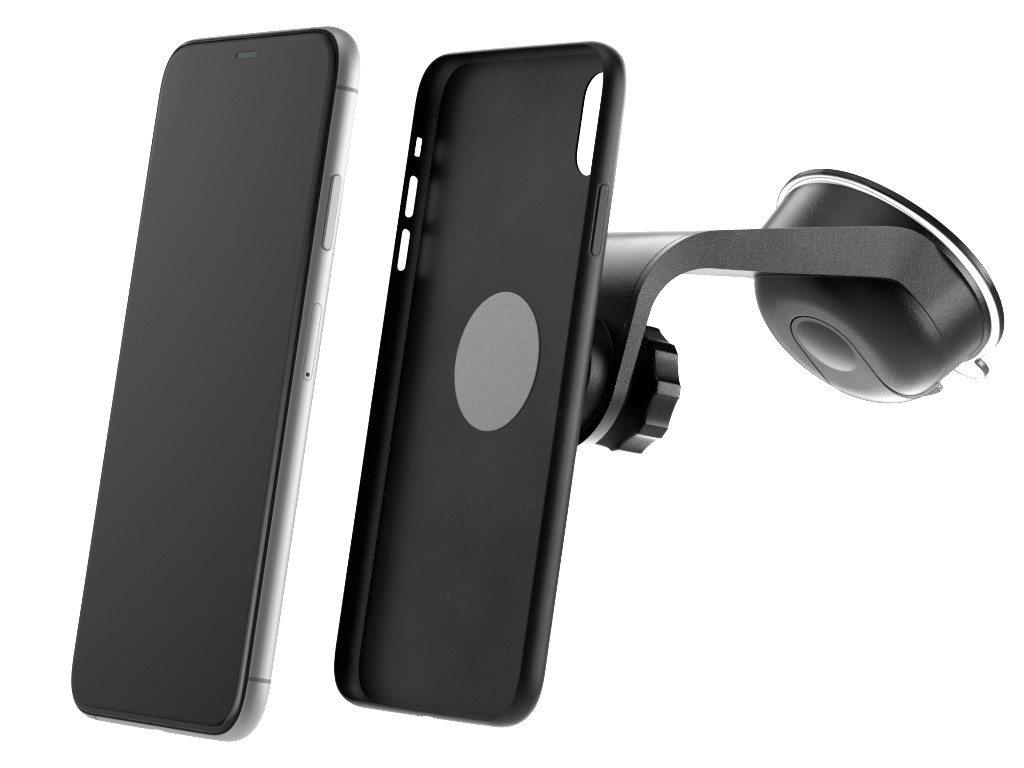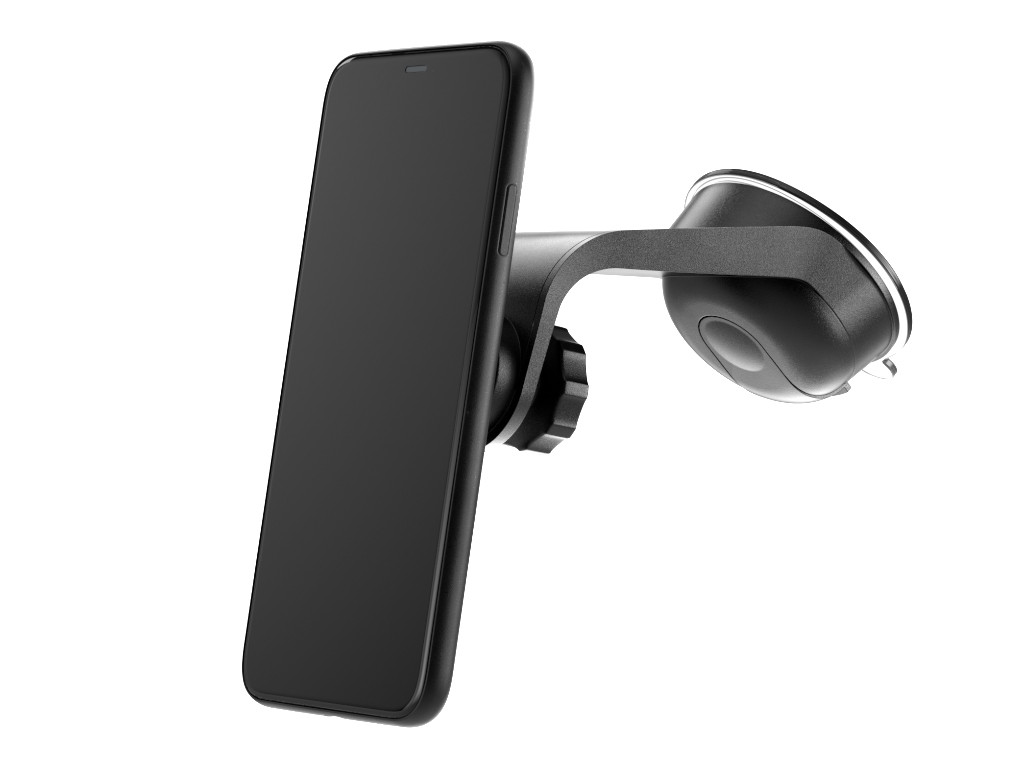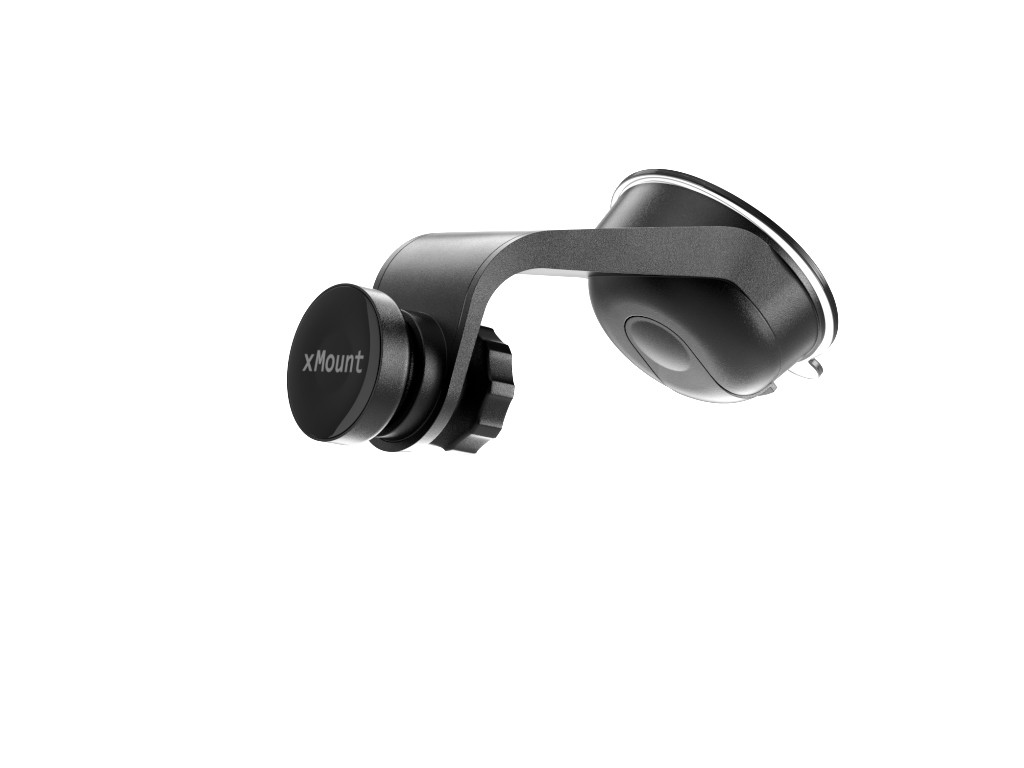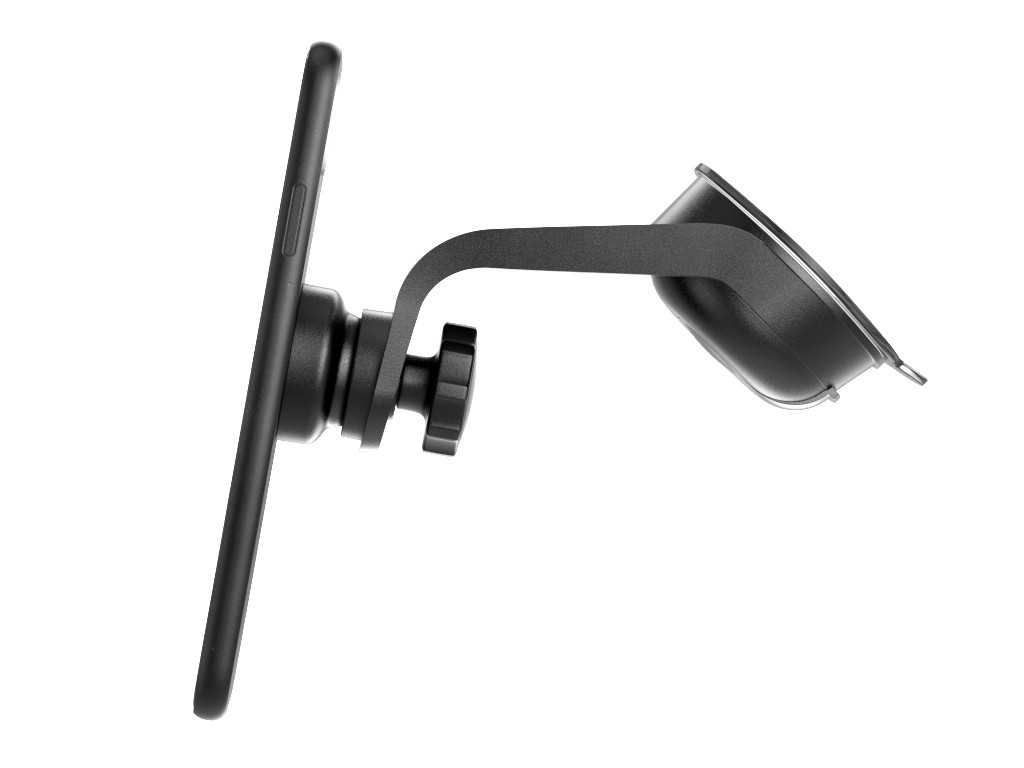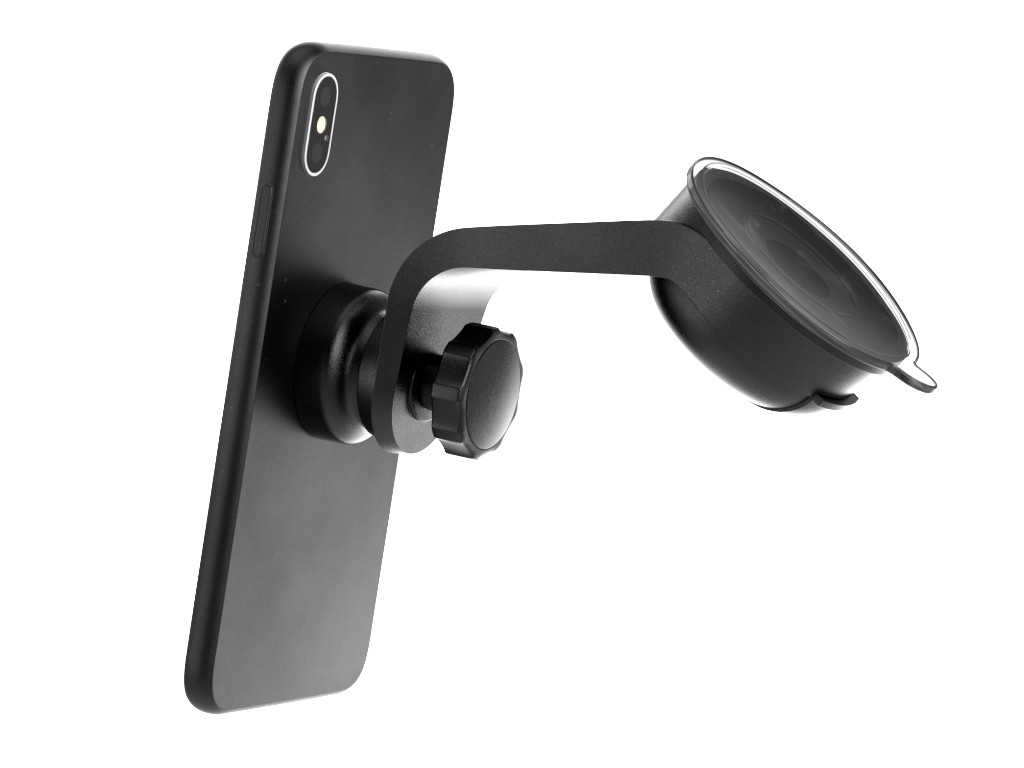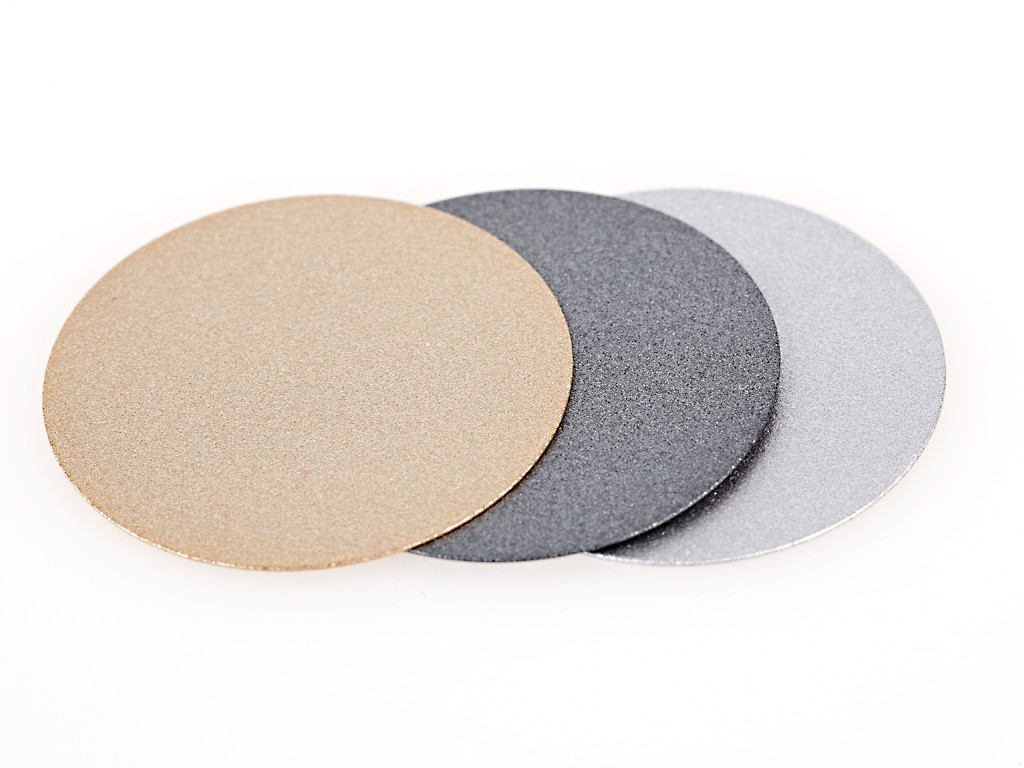 xMount@Cover Mount Car holder for iPhones in the protective sleeve
Order number:

xm-mag-01-iPhone_133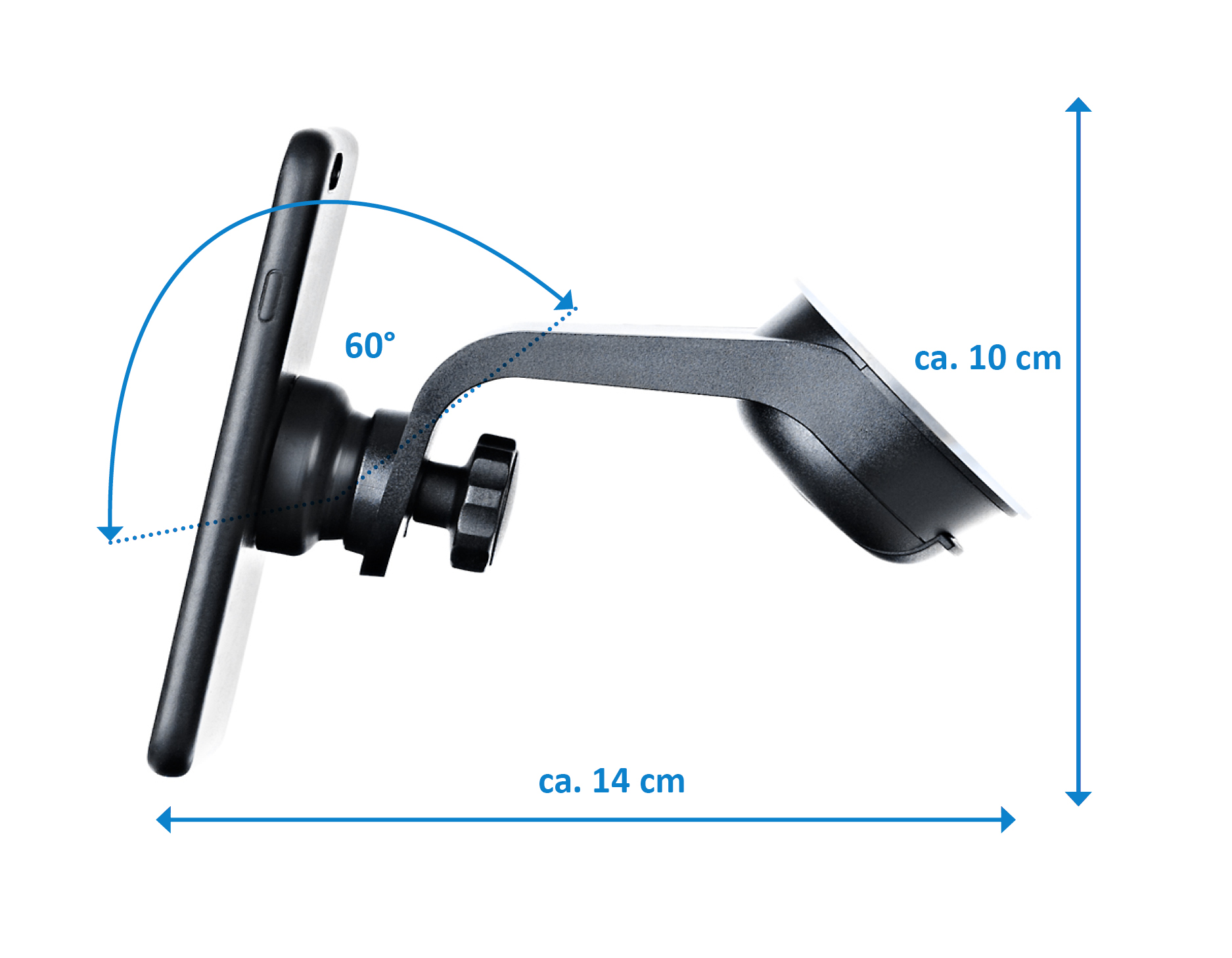 xMount@Cover Mount - iPhone holder with suction cup and magnet
Attach your iPhone with case to your windshield. Simply holds your iPhone to the xMount@Cover mount and it is already securely attached in the car.
The secret of the xMount@Cover mount is the dockplate, a tiny 0.2mm thick metal plate that you can easily place between the case and the iPhone, directly on the iPhone or even between the battery cover and the iPhone, and the fit of the magnet of the mount is attracted. No matter whether it is in high or landscape orientation, the magnet holds your iPhone in any position. But does not disturb the signal or the reception.
The holder is attached to the windshield by a suction cup so that you never lose sight of the navigation or your favorite music. The head can of course be rotated by 360° and inclined by 60° in any direction, so that you have a perfect view of your iPhone from every point of your car.
Just take the iPhone out of the case, put the supplied dockplate between the case and iPhone, and the xMount@Cover mount is ready to hold your iPhone safe in the car.
xMount iPhone Holder Suction Cup // Features and Benefits:
Innovative magnetic holder for virtually all phones
Suction force of 20 kg
iPhone holder can be adjusted by 60 ° in the vertical viewing angle.
iPhone holder rotatable 360 ​​°.
Does not disturb the signal or the reception.
The powerful suction cup can be removed without any residue
Scope of delivery: xMount@Cover mount base, dockplates in space gray, gold and silver as well as glue points