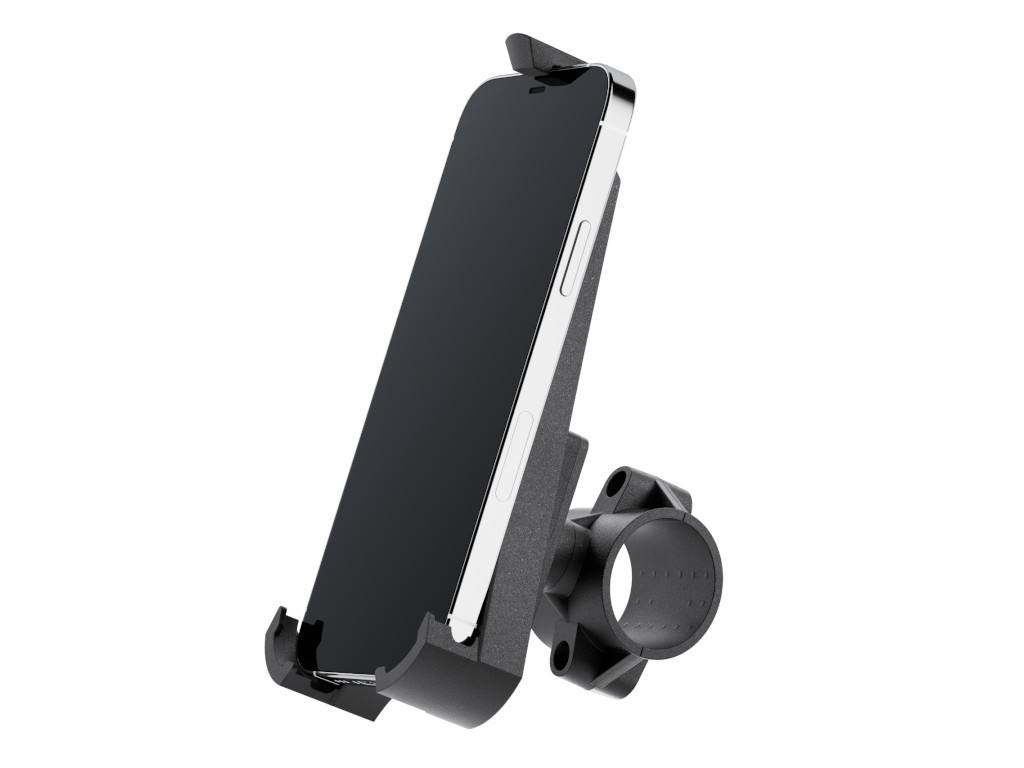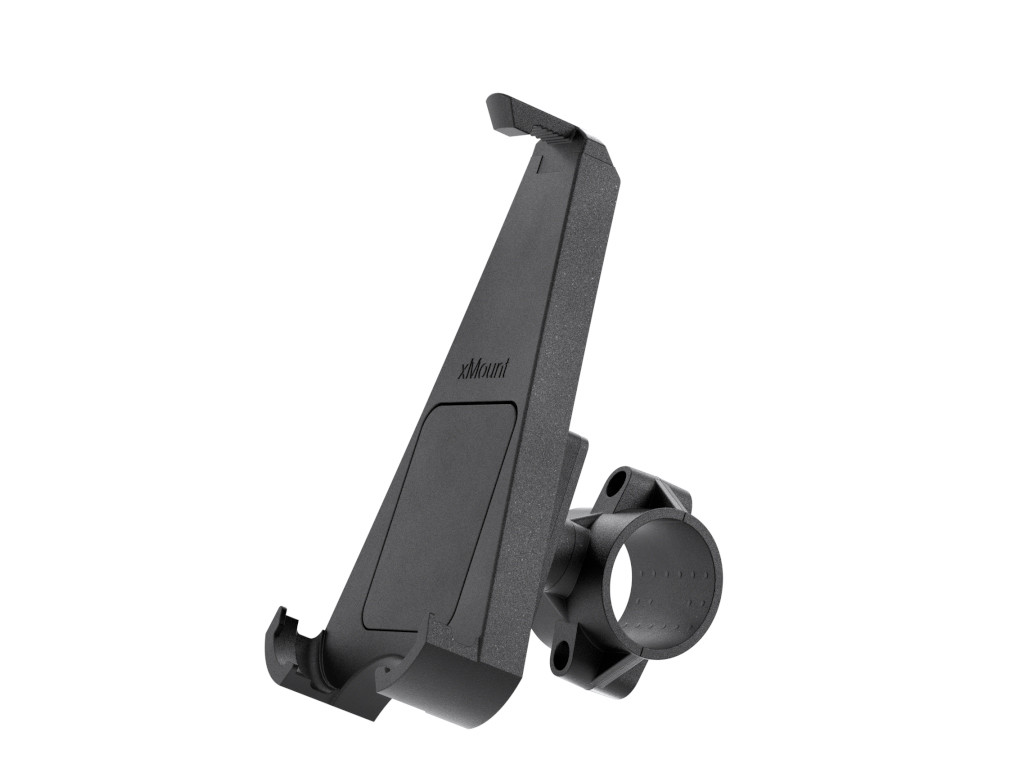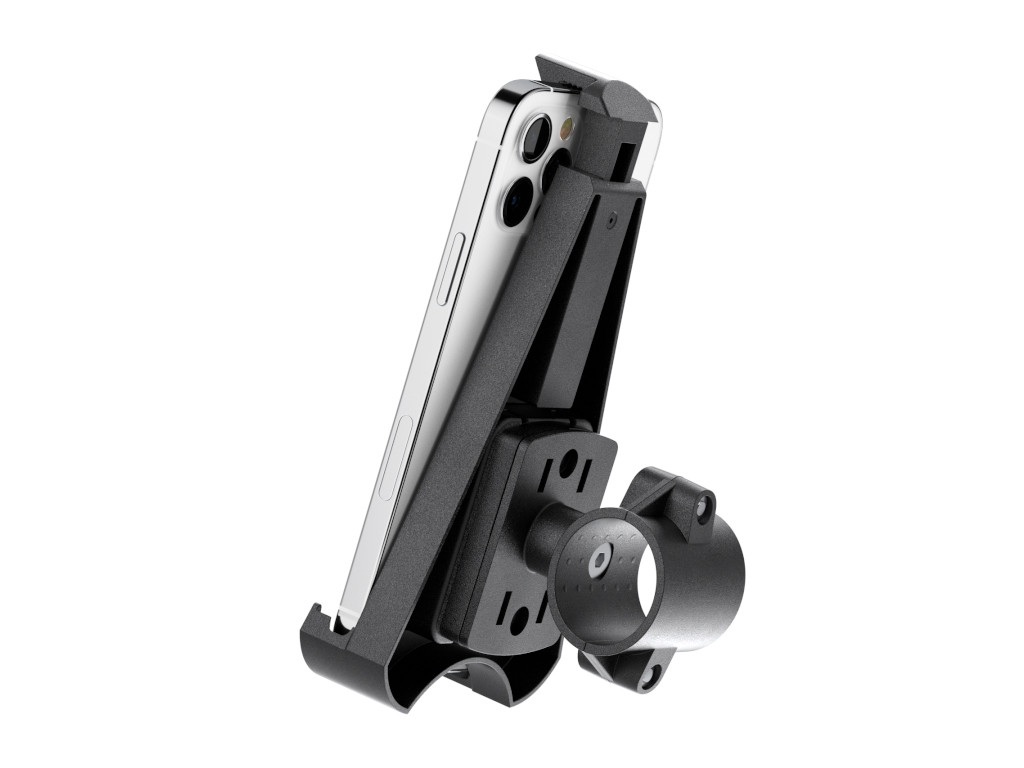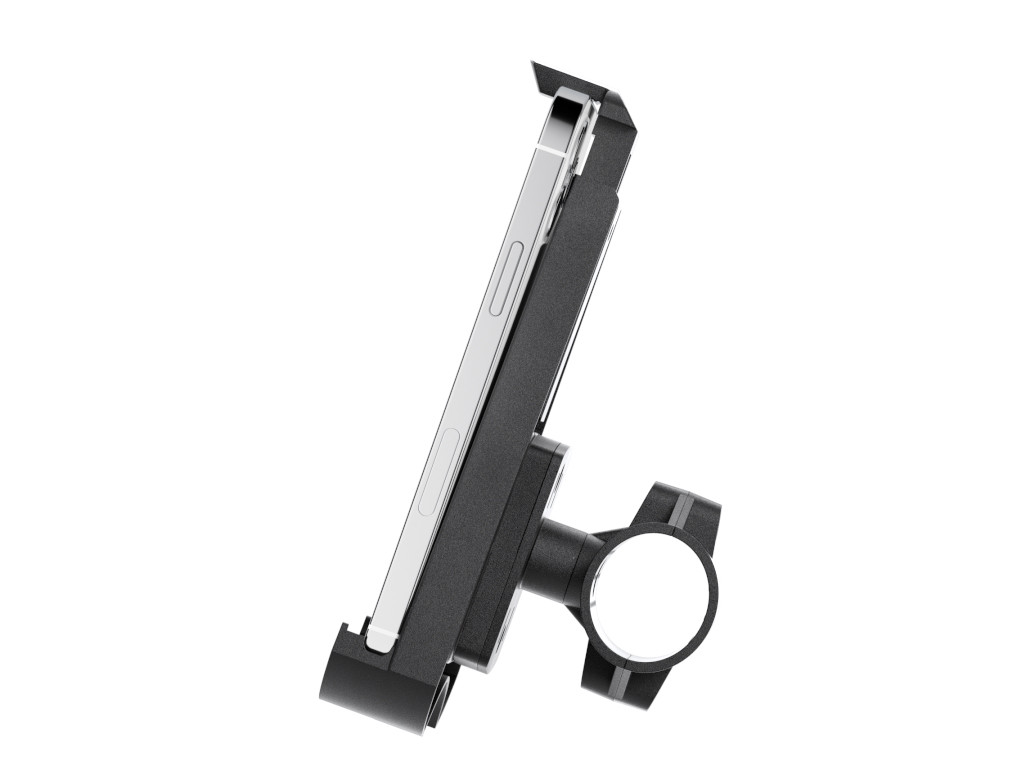 xMount@Bike iPhone 15 Pro bike mount
Order number:

xm-Bike-02-iPhone-05_134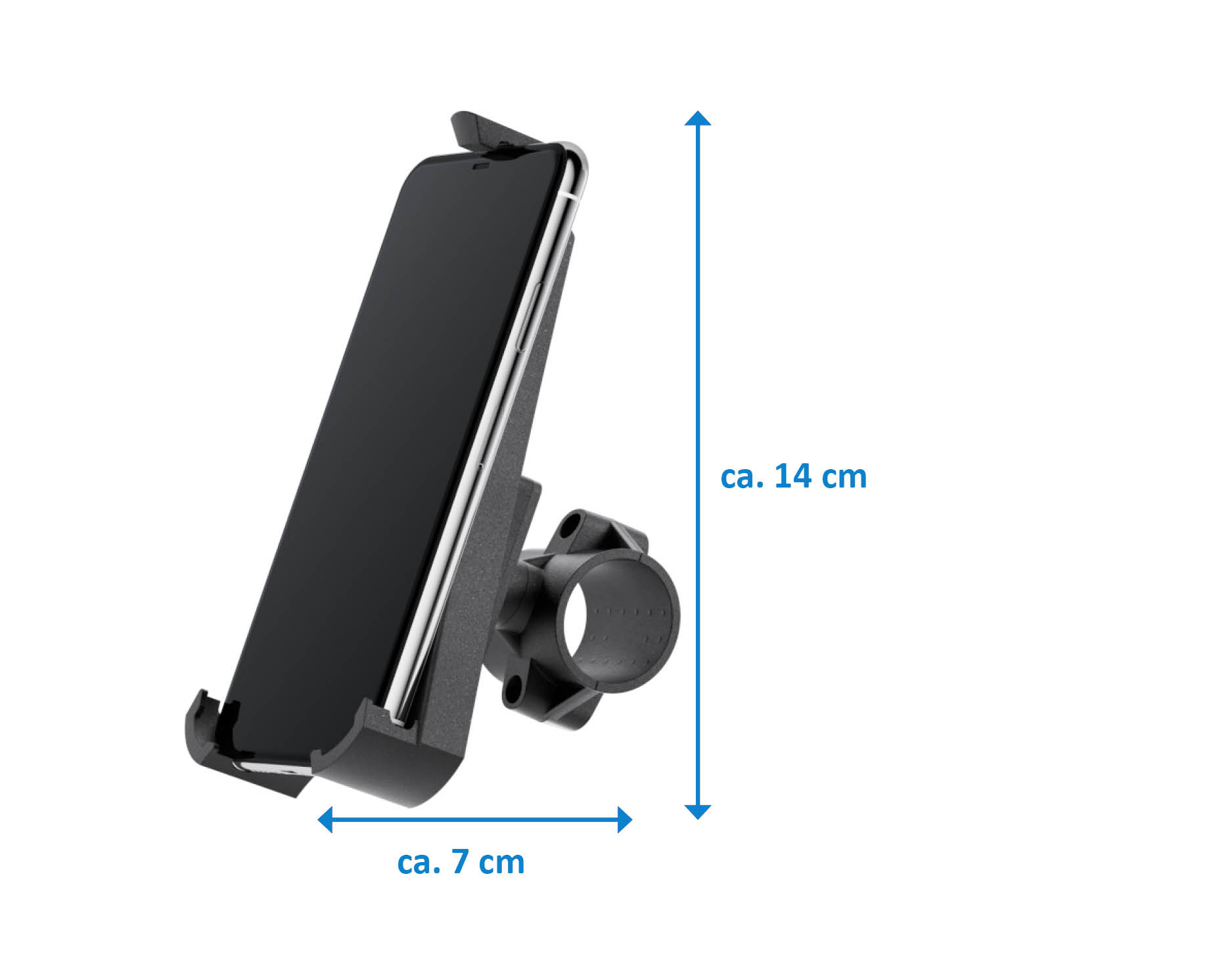 xMount@Bike – iPhone 15 Pro Holder for handlebars or piping anchorage
Make your iPhone 15 Pro your personal fitness trainer using xMount@Bike: Gather momentum inspired by your favourite music or relax during cycling by your talking book – using xMount@Bike the iPhone 15 Pro becomes an integral part of your fitness program.
Should you wish to sweat in good company as well, you can immediately evaluate your sports achievements and communicate them to others – without missing any important call.
And after sports, you remove the iPhone from the holder in no time – the most sportive solution.
xMount iPhone 15 Pro Holder Basis // Advantages and features:
• Protected unique slide-in technology
• Manufactured accurately fitting to the iPhone 15 Pro down to the millimetre.
• All buttons and interfaces remain freely accessible.
• The iPhone 15 Pro is securely fixed and cannot disengage accidentally.
• Integrated passive ventilation prevents overheating in case of
high surrounding temperatures.
• ABS plastics free from DEHP
xMount iPhone 15 Pro Holder Mounting System // Advantages and features:
• The iPhone 15 Pro holder can be mounted in upright format of
landscape format as required.
• With two rubber pads for fixing to the handle bar
• Adjusts to every diameter of the handle bar
between 2.4 (0.94") and 3.5 cm (1.37")
• Weight: 43 grams
Scope of delivery: xMount Basis tube mounting